Orchestral Conducting
"Being a conducting student at Juilliard provides everything a young conductor could wish for in the beginning of their musical development—the privilege of working with inspiring conductors, colleagues, staff, professors, and students on a daily basis. David Robertson spent hours with us sharing his insights and knowledge of scores in symphonic and operatic repertoire, and he guided us individually toward expressing ourselves through motion and words. One of the things that makes David such a great teacher is his ability to help us find the core of who we are as conductors and strengthen it by being the absolute best version of ourselves. " — Elinor Rufeizen, MM '19, orchestral conducting
Orchestral Conducting
The graduate-level conducting program at Juilliard is directed by David Robertson, Distinguished Visiting Faculty. As a conducting student, you will have regular opportunities to rehearse with the Juilliard Orchestra, serve as a cover conductor for visiting guest conductors, and lead instrumental ensembles as part of repertory classes and special projects. Performance opportunities include biannual concerts with Conductors' Lab Orchestra in Alice Tully Hall as part of the Wednesdays at One series and yearly conducting recitals.
Find Your Application Requirements
Let us help find your exact application and audition requirements. Our Applications Requirements Wizard will tell you everything you need to know about applying to Juilliard.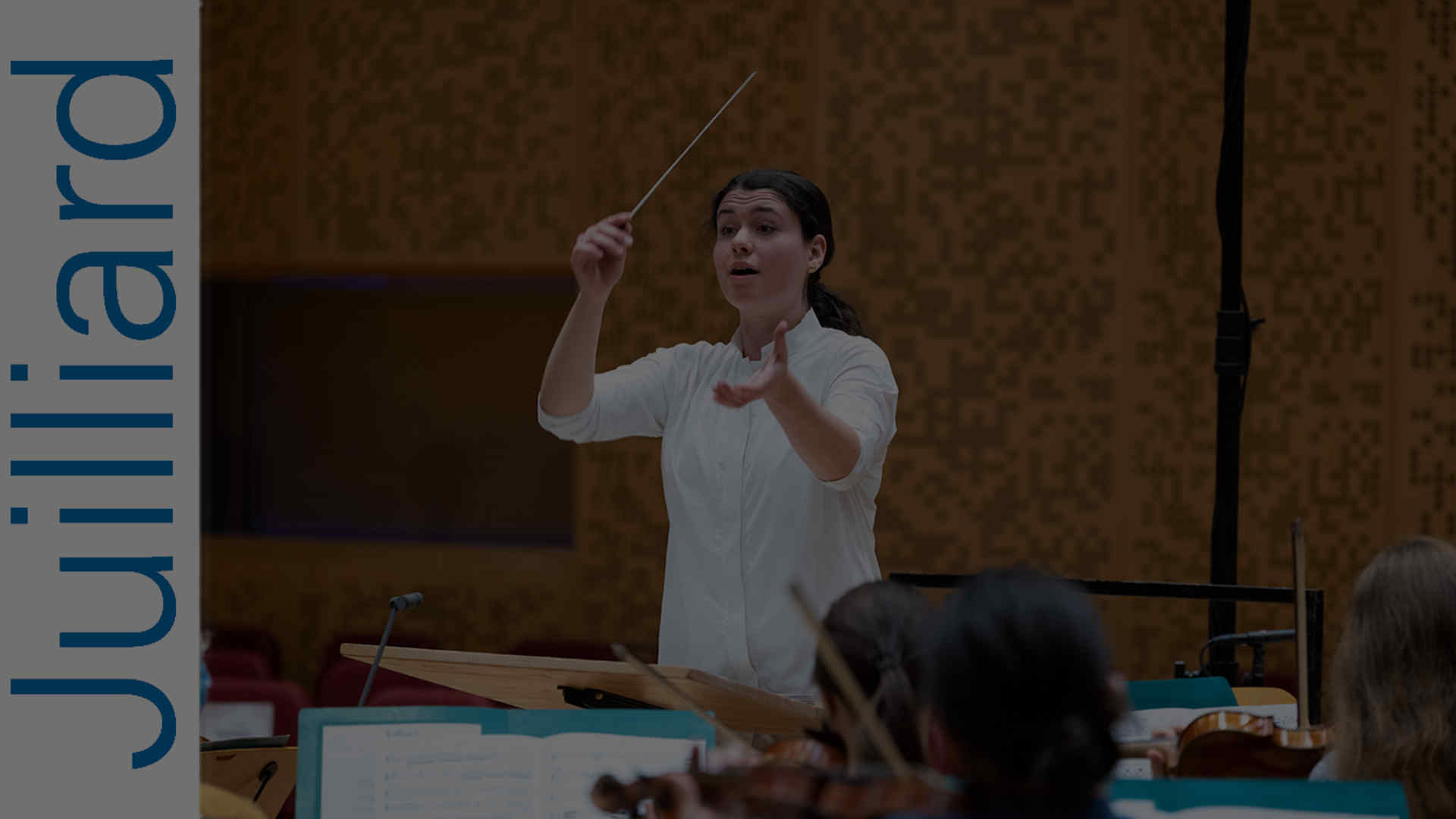 Orchestral Conducting | Juilliard Inside Look