Award-winning director Evan Yionoulis comes to Juilliard from Yale, where she received her bachelor's (in literature with theater studies) and master's (in directing) and served on the faculty of the Drama School for 20 years, including five as chair of acting. She was also a resident director at Yale Repertory Theatre, where, in May, she directed Guillermo Calderón's Kiss. As a freelance director, her most recent production was the world premiere of Adrienne Kennedy's He Brought Her Heart Back in a Box at Theatre for a New Audience last winter. Her husband, Donald Holder, is a lighting designer and head of the lighting design program at Rutgers; their daughter is a journalist and their son is entering his sophomore year in college, studying mechanical engineering.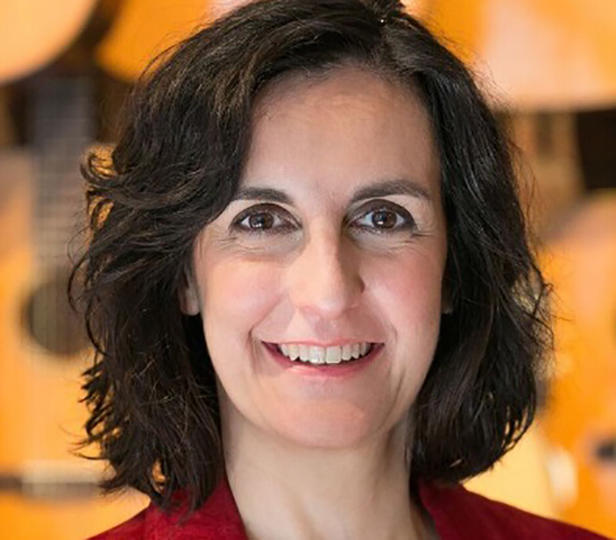 Where did you grow up?
I was born and grew up in Raleigh, N.C. All four of my grandparents were immigrants from Greece who settled in a small tobacco market town in eastern North Carolina. I loved spending weeks in the summer there helping my grandmother bake, eating vegetables fresh from her garden, walking to the public library and checking out stacks of books, putting on puppet shows and practicing magic tricks on the porch, and hearing the train whistles through the screened windows late into the hot nights.
Is there a teacher or mentor who particularly inspired you?
David Hammond, with whom I studied acting and directing, Frank Torok, who gave me my first job as a teacher and supported me as a student, and Stan Wojewodski, a former dean of Yale School of Drama, who mentored me when I took over the chair of the acting program there, were all very important to me. But I'd also have to say Sara Houck, my high school journalism teacher and newspaper advisor, who taught me how to ask the important questions, to be fearless when approaching people on behalf of something greater (in that case, the paper or our readers), and to strive for the highest standards no matter the venue.
What are three performances that have been very important to you?
—Maguy Marin's May B, a dance theater piece inspired by Samuel Beckett's work, which I saw in Durham, N.C., at the American Dance Festival, when I was still in college.
—Ariane Mnouchkine's epic Le Dernier Caravansérail about refugees and cycles of displacement which is sadly just as relevant today as it was in 2005.
—And the touring production of The Robber Bridegroom by the Acting Company (comprising Juilliard actors) that I saw in high school. A few years later, I directed and choreographed the musical in a college dining hall, my first full-length directing project.
What might people be surprised to know about you?
I'm very excited by the possibilities for the theater and theater makers in augmented and virtual reality. Also, I'm writing the story for a graphic novel and finished the treatment this spring. Both of these interests stem from a multiplatform project I've been working on for several years with my brother Mike who's a composer and songwriter. It's called Redhand Guitar and tells the story of five generations of American musicians from the Dust Bowl of the 1930s to a dust bowl of the not-too-distant future. The project is centered on a theater piece, but we've also workshopped a social narrative around one of the characters. Concept albums and the graphic novel are other components, and we're very excited about the possibilities for exploring aspects of the story in AR and VR as well.
What are you reading/listening to/watching/following these days?
Right now, I'm mainly reading and rewriting and rereading the Drama Division handbook. Also listening to NPR and reading the New York Times and Washington Post political and editorial pages and articles my daughter writes for CityLab.
If you weren't in this career, what would you be doing?
I would want to work for NPR.