As part of this year's Pre-College Centennial, Pre-College faculty member Ernest Barretta and his former student Anna Royzman will perform together on November 10 in Paul Hall. Royzman's staff portrait follows. Click here to read Barretta's faculty portrait.
>Learn more about the Juilliard Pre-College centennial—on November 5—here 
Director of Performance Activities, Pre-College
When she was 6, Anna Royzman (Pre-College '05; BM '09, MM '11, piano) began singing in the Metropolitan Opera Children's Chorus. As a New York City kid immersed in opera and classical piano, applying to Pre-College—in her case, with hopes of studying piano—"was a natural next step," she says. Two decades later, she's still here, having gotten her bachelor's and master's (with lots of work-study stints in the Pre-College office) and worked in the professional intern program and the jazz office along the way. When the position of Pre-College performance activities coordinator came up, she jumped at the chance to apply. "I sometimes wonder if I've worn more hats than anyone else in the building!"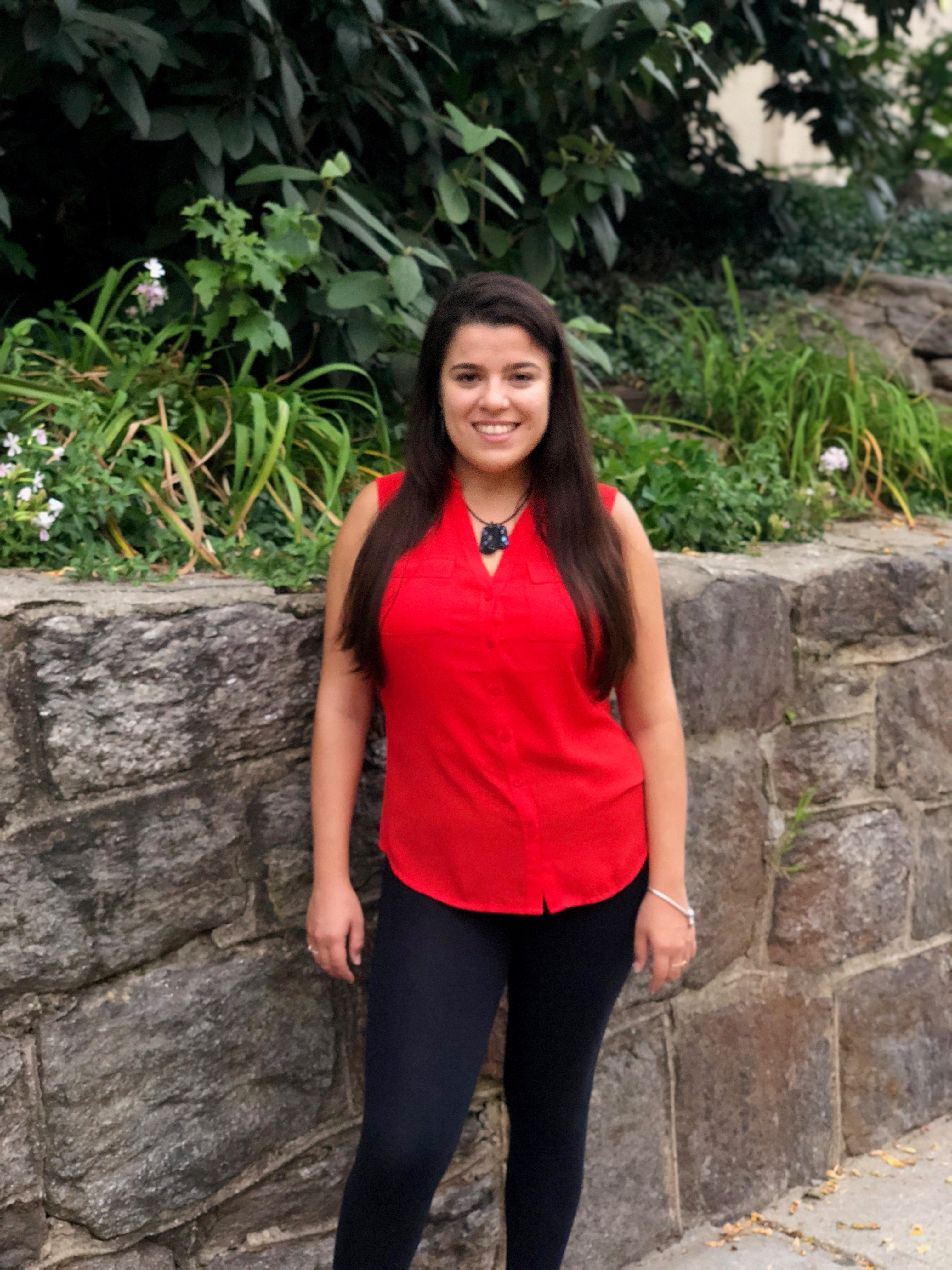 Where did you grow up?
I was born in Odessa, Ukraine, when it was still the Soviet Union. My parents immigrated with me when I was 1. At that time it wasn't easy to leave, and we had to go through Italy to eventually end up in New York. I grew up in Washington Heights, where my family still lives, and went to a public middle school there and then a public high school in Tribeca.
When did you start studying music?
I come from a family of artists and my father had a deeply rooted love and respect for the arts, especially classical music. He had me start on the violin when I was 3, but it was painful to press down on the metal strings and awkward to hold. Around that time my grandmother followed us to the U.S. and brought a piano from Ukraine. I switched over to piano lessons when I was 4 and never looked back.
What are some of your earliest Juilliard memories?
Thinking "what the hell is solfège?" before my first ear training experience. I also remember this incredible feeling of freedom; my dad would drop me off in the morning and pick me up much later, so I essentially had free rein over my class schedule. I loved it—it was my favorite day of the week.
What has changed most since you were a student?
There have been a lot of physical changes—I particularly remember how different the lobby used to look and the placement of the tiny, cramped Juilliard store. Another thing is the increase in the number of great initiatives to bring the community together and support the student body.
What are your top three pieces of advice for new students?
Try to immerse yourself in all that the school has to offer. It's too easy to get stuck in a practice room and not take advantage of the wonderful opportunities around you.
Never compare yourself to any of your peers. The only person you should worry about is your former self—are you better than you were last week, last month, last year?
Enjoy the ride! Juilliard may seem tough sometimes but remember that you're here for a reason and that your priorities should be making music/dance/drama, loving your art form, and supporting your fellow students.
If out of the blue you could take the day off, what would you do?
If the weather was nice I'd try to meet up with a friend and do something outside—or I'd sleep in and binge-watch Netflix or play a video game, maybe catch up on chores.
What other pursuits are you passionate about?
I'm at my happiest when I'm exploring somewhere I've never been. This year I visited a few U.S. cities as well as Thailand and Cuba. Meeting people from other places, experiencing their culture, and eating their food is so eye-opening and one of the best ways to achieve personal growth. I'm also very passionate about food. I love to cook, read, watch, and learn as much as I can about it.
Any meal, prepared by anyone, what would it be?
I don't know if it counts as a meal, but I would say the tiramisu at a restaurant in Rome called Da Enzo. I don't normally like tiramisu but this thing blew my mind.
What are you reading/listening to/watching/following?
Lately I've been re-watching Vikings in preparation for the new season, catching up on Orange Is the New Black, and making my way through God of War on PlayStation 4. I'm also addicted to New York Times crossword puzzles and following Cardi B on Instagram.
What question do you always get asked?
"You're here during the week?" (Asked by Pre-College parents and students.)
What do you wish you'd get asked?
Do you want a massage?