Second-year dancer Álvaro Feliz Olmedo, who's from Spain, is a Jerome L. Greene Fellowship recipient and recently received a Gluck Fellowship. He compares his training at Juilliard with his training in Madrid and London and talks about his passions for food and New York City.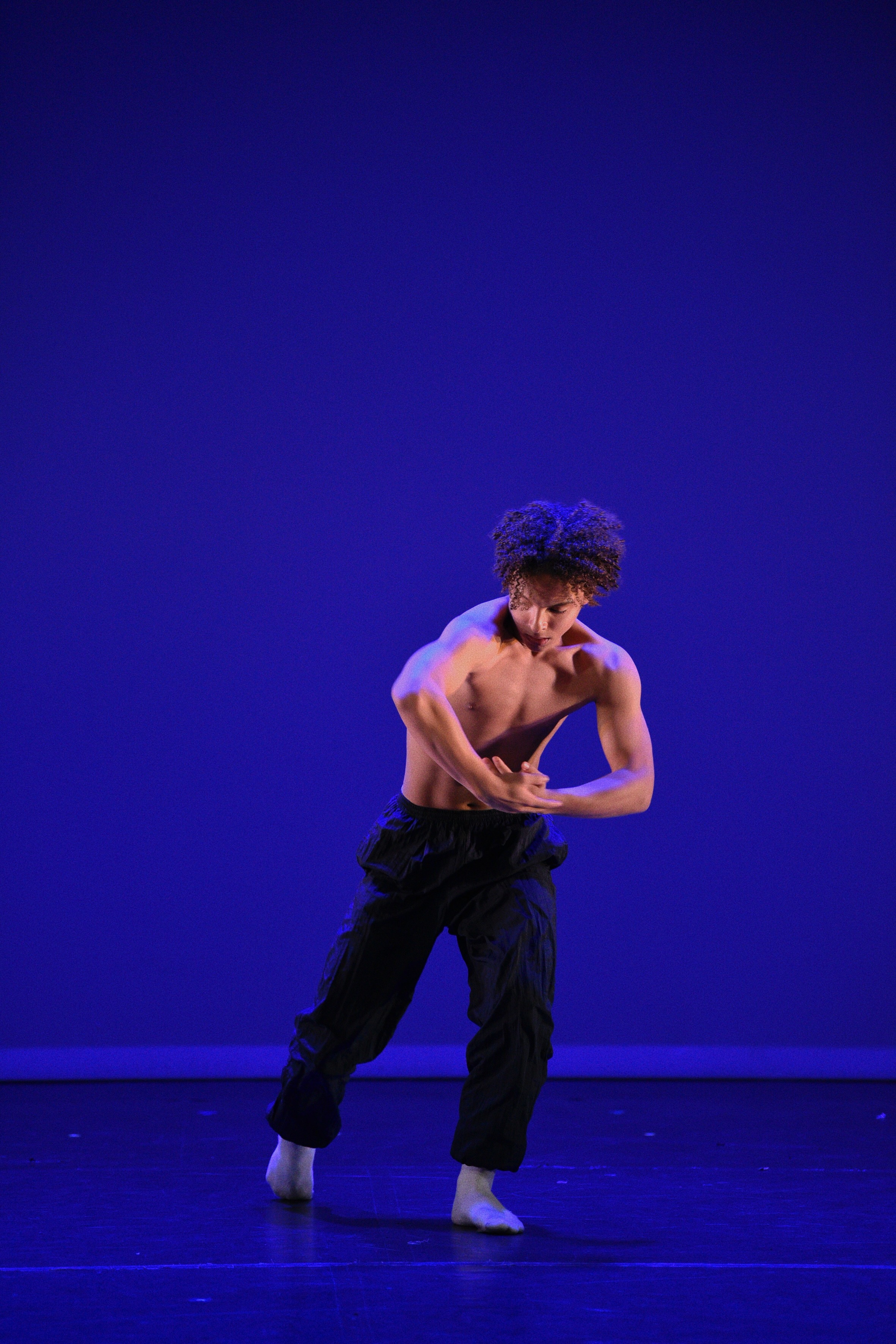 Do you remember your first time dancing or experiencing dance?
When I was a kid I used to perform with my cousins at family events and reunions such as New Year's Eve or birthdays. My cousin and I would meet at least a week before to start planning our shows. We would put together a dance and drama show with costumes, makeup, and sometimes even special lighting effects just for fun. I remember going to my aunt's house to watch Beyoncé live performances on DVD and being so inspired. One of my dreams when I was a kid was getting in the stage and dance next to her. I used to dance only for the joy of it. It wasn't until I turned 12 years old that I took my first dance class and started formal training. I decided to  audition for Conservatorio Carmen Amaya, only a five-minute car ride from home, after seeing one of their end-of-the-year performances and loving it. My years in the conservatory were very intense, I had so many ups and downs, and the downs were very very down, but whose aren't? However, I eventually realized that I had created a dependence to dance. I am sure almost every dancer can relate to the feeling of being overwhelmed and wanting to quit, countless times, but that was not possible because I was married to dance and there was no way I could get a divorce. It does not matter how hard, difficult, and painful it can be, I cannot exist without dance and performance. My love for dance is true and unconditional. With time I realized that I was not dancing only for the joy of it. Dance gives me the ability of reaching unknown places within myself and allows me to communicate with a language of my own. Dancing on a stage and performing for an audience is a priceless and fulfilling experience that is worth all the work. When I dance I sort of understand myself. Dancing is fun.
Can you compare your dance training in Madrid and London to your training at Juilliard?
My six years of dance training in Madrid were focused on classical ballet, and I dreamed of becoming a professional ballet dancer and joining a ballet company. That idea changed when I was 17 and a good friend invited me to attend a weeklong workshop with Johan Inger in Madrid, and then a door to a whole new world opened in front of me. To be honest that week changed my life forever, I fell in love with his movement vocabulary. After this it seemed so clear to me, I knew the next direction I wanted to take, I felt so much joy. Also, that year I got the chance to work with África Guzmán for the annual gala performance at the conservatory. I loved the experience and it inspired me even more to pursue contemporary dance. At the age of 17 I moved to London and joined the Central School of Ballet, where I was exposed to many styles I had never done before. I was also part of Ballet Central, a company made for senior students where we would work with renowned U.K. choreographers, such as Matthew Bourne, Liam Scarlett, Michael Pink, etc, to perform all around the country. Even though the tour included a diverse range of dance styles, ballet was still the heaviest one in the balance. That year was a very amazing one, I got to dance so much and perform for in 23 cities. The purpose of the tour was giving us an insight of what it is like to be in the professional world, working on repertoire and new creations with choreographers and touring. I also graduated and got a degree, LOL. At 18 I moved to New York and started at Juilliard. I have to say that coming to Juilliard has been one of the best decisions I have ever made. I've learned a lot about myself and got a deeper understanding of my art form. Aside from the training, the community and the resources available both at Juilliard and New York City are providing me a lot of knowledge and inspiration. In contrast to my training in Madrid and London, Juilliard is pretty different because we are mainly focused on modern techniques, contemporary dance, and choreography.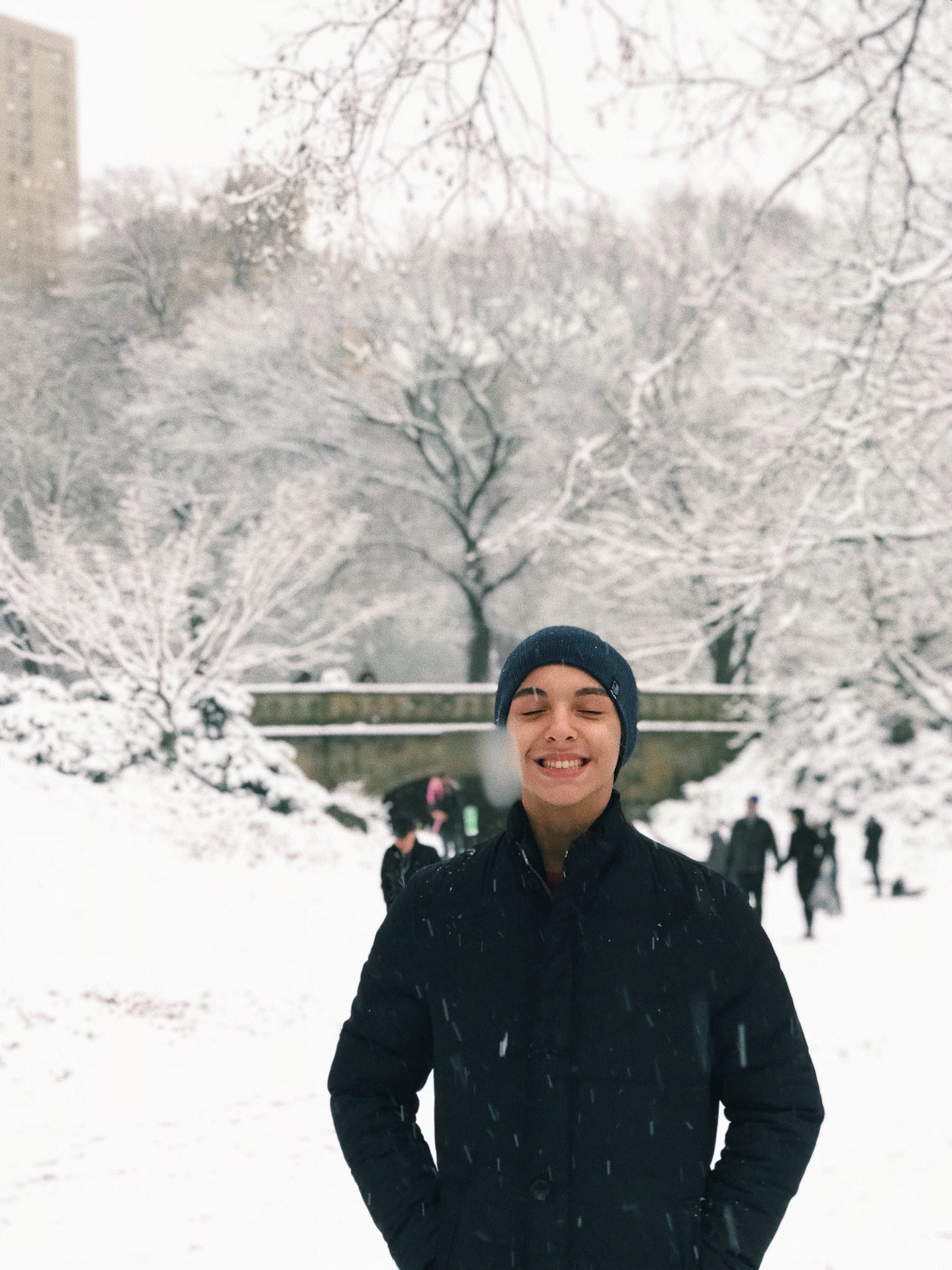 You've always lived in big cities, Madrid and London, how do those cities compare to New York City? Each city has its own charm. Getting the opportunity of living in different cities is such a privilege and each one has taught me so much. Traveling is always very eye-opening. I was born and raised in Madrid, and moving by myself to London at the age of 17 was challenging mainly because of the language barrier and learning to be independent. But London is a magical city and took good care of me. The people you are surrounded by will affect how you experience the city and being in such a welcoming environment made my experience unforgettable in the best way. Lovely. Like London, New York is very diverse, and there is constantly so much going on. Coming here was also challenging, plus a different culture and time zone. But come on, it's New York City! Alicia Keys says it well: "In New York, concrete jungle where dreams are made of, there is nothing you can't do, Now you are in New York, these streets will make you feel brand new, big lights will inspire you, hear it for New York, New York, New York". This city has so much to offer and there are so many great things to experience, see and do. Like everywhere, there are always pros and cons, but I think such a great place to be as a student. The broke student life can be fun sometimes, more so if you get surrounded by other broke students and have to come up with free stuff to do together. Always bring your ID for the student discounts. I find it hard to compare these cities, but I can confirm that Madrid will always be my favorite. Its people, its FOOD, its streets, the art, the magic are incomparable! It's where my heart and soul belong.
It seems like you've always been dancing ballet. Do you have any other favorite styles? Was it hard to adjust when you arrived at Juilliard?
I still love ballet but it is not my favorite dance style anymore, I feel like it doesn't define me. Contemporary dance gives me a different type of freedom and I can get closer to myself and who I am. I love improvising and letting it go in the movement, emotions and thoughts. I do really like dance techniques as well though. I personally really like Graham and Horton a lot, both modern techniques. It was very hard to adjust at Juilliard, because as I mentioned before I come from a very classical ballet training. When I started it was difficult to learn and catch up on the modern technique classes because I had no experience so I felt really behind my classmates. But it gets better, and one eventually catches up and understands what is going on. Teachers are very patient and I really feel like they care about us individually, they are willing to help us as much as they can.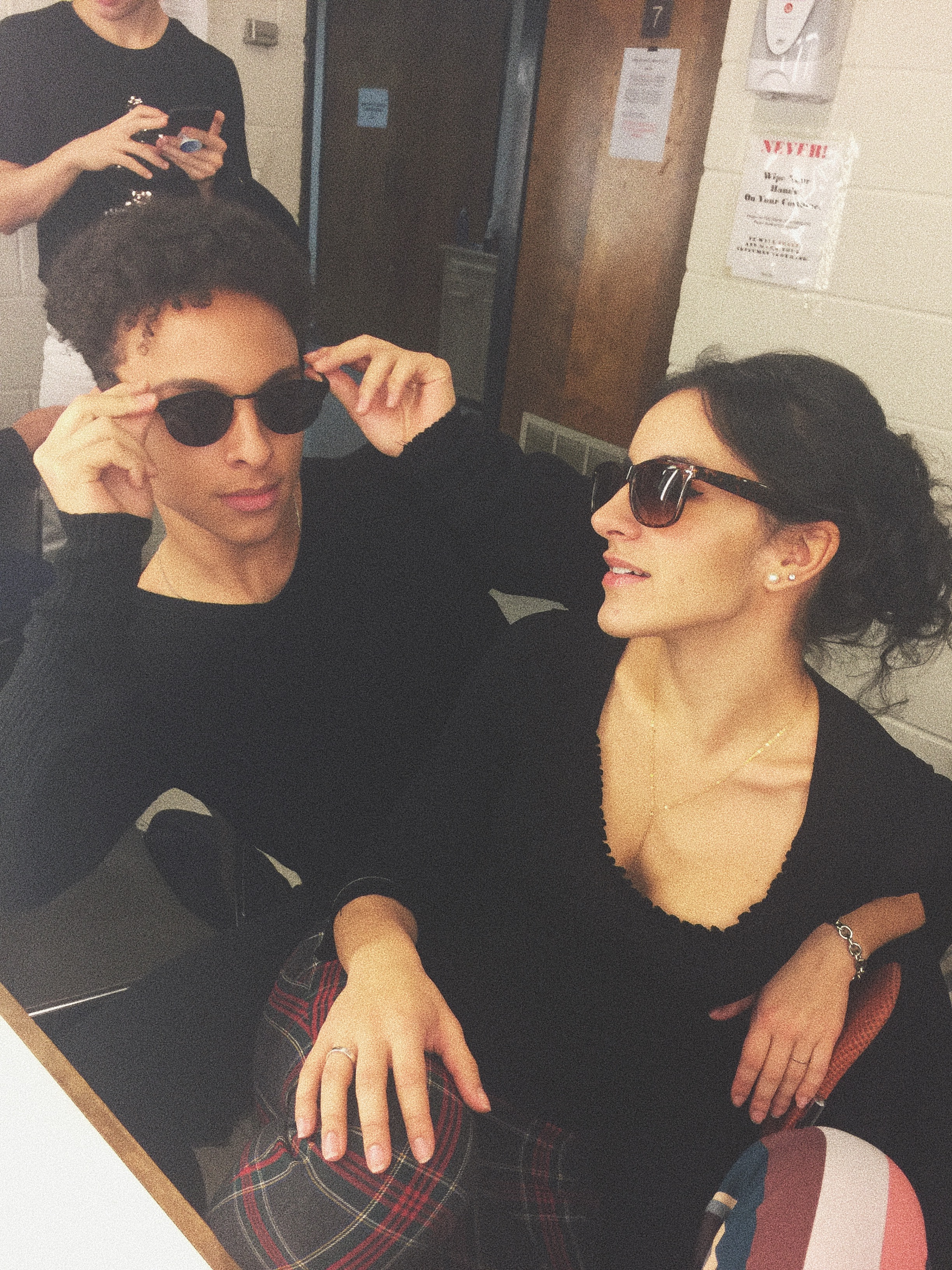 You performed all over the U.K.—what was that like?
Touring with Ballet Central was a very rewarding experience. Being on the road with my classmates and performing all around the country was very fun. It was physically exhausting but worth it. All the cities we visited were beautiful, and the almost four months that the tour lasted gave us an insight of what it is like to be in the professional performer world.
You received a Juilliard Gluck Fellowship this year. What do you love about giving the arts back to the community?
Being a part of the Juilliard Gluck Fellowship is such an incredibly amazing and beautiful experience. For people who don't know, Gluck Fellows travel to nursing homes, cancer centers, homeless shelters, etc. to perform. It is a very cool opportunity to get together with friends from other divisions to put together a show where our disciplines are combined into one whole. In my group it's a pianist, a viola player, a double bass player and me. But the most beautiful part is getting to enlighten other people's day and share our hearts and souls with them. After the performances we generally get to talk with some of the audience members, and when I listen to their words of gratitude and support, I realize that with dancing I found a purpose bigger than myself: giving to others. Since I joined the fellowship I discovered that dancing can go further beyond my own experience, it's also what I get to share with others.
Do you have any secret hidden talents?
I can do some weird tricks with my tongue.
Is there anything else you'd like to share?
I would like to add that I'm so grateful for the blessings and the people that helped me reach where I am today. I could not be here without the incredible support of the Jerome L. Greene Fellowship, that is providing me with financial support so I can attend Juilliard and continue growing as an artist. There is no way I could be here without their generosity, thank you. Also thank you to the Office of International Advisement for this interview. It was very cool to reflect and think back on my journey. Peace and love.