"The tests we face in life's journey are not to reveal our weaknesses but to help us discover our inner strengths. We can only know how strong we are when we strive and thrive beyond the challenges we face." —Kemi Sogunle
I graduate May 24 and I can't believe my time at Juilliard is nearly over. Somebody said the other day that I came into Juilliard a mouse and walked out a lion. It made me feel proud and laugh … and although I'm not totally sure about being described as a mouse! Haha! I understood the sentiment to be one of David and Goliath and I was grateful for it. One of the biggest takeaways from Juilliard has been my strength. I will never forget and never lose sight of how far I've come and what was  already inside of me.
Dedicating four years of your life to Juilliard is a solid commitment. You don't see your family and friends like you used to (no matter how hard you try) and the things that brought you joy from outside of your chosen discipline are much, much harder to grasp onto. Sometimes you will hit walls and ask yourself, "Can I really do this?" But in the curiosity of the the question lies the answer. This is because while you're focusing on tiny fragments that you're slowly chipping away at, when you least expect it, all of that training pays off. And the wall that you once thought was so hard and tall amounts to dust. And somehow you learn to have faith in yourself and your abilities and your own extraordinary gifts. At the end of the four years, you know that you've accomplished something huge. Something that not everybody can do nor has the privilege of trying to do. You know you've climbed a very high mountain.
I've fulfilled one of my biggest goals and dreams in life in becoming a classically trained actor. But I'm also aware that there are many more mountains ahead to climb. But for now, before life swoops me by onto the next challenge, I want to truly take the time everyday to remember how far I've come. I'm looking forward to graduation and I can't wait to celebrate with my parents.
What am I looking forward to?
I'm looking forward to spending time with my best friends, family, writing and playing sports again. We're used to having a clear structure set by the school, so I'm really looking forward to having more freedom with my time and also to being at the center of my own routine again. I'm looking forward to spending time cultivating my life in a different way and cracking away at some new goals as well as some lifelong goals. With all that being said, after being so busy and facing so many challenges the past four years, I'm also really looking forward to stopping and doing nothing, even just for a little while.
I sat in a café yesterday in L.A called Generosity, and the waitress asked, "The question of the café this morning is, what are the four qualities you look for in a person?" I sat there and immediately said. Loyalty. Generosity. Honesty. Courage.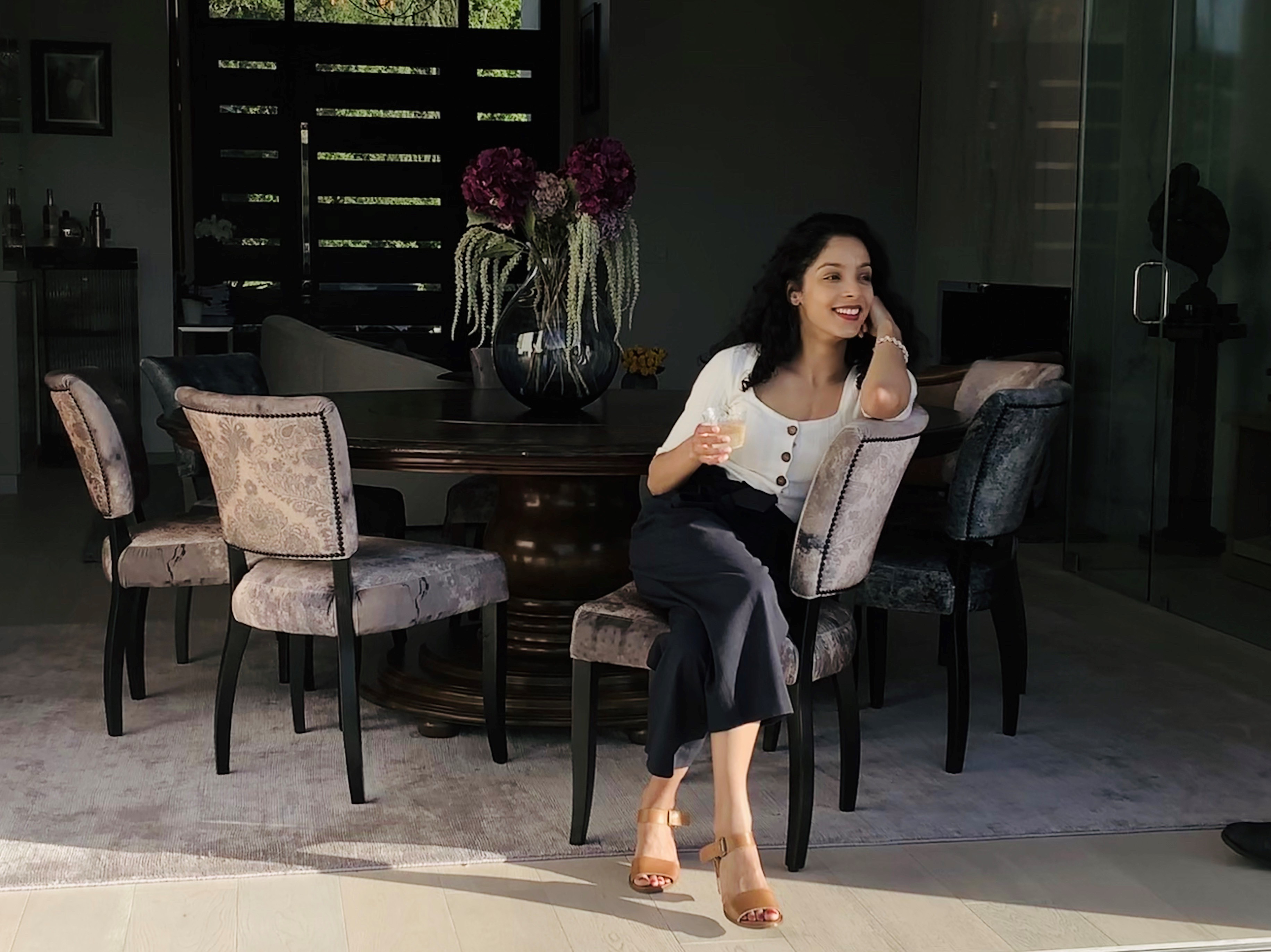 In my next blog I'm going to talk a little bit about those qualities and also on my journey and how far I've come. I will leave you with another Kemi Sogunle quote, ""The plants endure the hardship of winter yet, still thrive in the spring. The rose plant finds its ways to bloom despite having to deal with the thorns. You and I are simply reminded, we can overcome any storm we face in life's journey. All we need do is hold on to our faith and trust God through the process."
In the meantime…What are your four qualities?