When I was 16, I wrote a five-to-ten-year plan.
It was full of bullet points on a small piece of paper outlining everything I wanted to achieve by the time I was 25. Some dreams really do last a lifetime and other dreams on my list have been fulfilled. It's unbelievable to look back and remember that younger version of myself. I had no idea that I would have experienced all that I have, and learned all that I have, and grown as much as I've grown! I would have been dumbfounded. I've found myself in doubt and in fear at times in the past week, but then I think about how far I've come, and I think about that small piece of paper and I'm reminded of who I am and what I'm made of. Sometimes one wishes for a small crystal ball that looks into the future, but the truth is that there's beauty in the unknown of life. Although wouldn't it make things easier if we did have a crystal ball… although it didn't exactly work that well for Saruman (LOTR reference right there!) Or that Disney Villain Ursula or even… the Queen trying to foresee all the beautiful things going on in those mirrors. Anyway enough of the poor jokes, this is my last blog! I guess what I'm trying to say is that It would make life easier if we just knew the things that would trip us up—we could plan for the worst and look forward to the best But the wonderful thing about looking back at that "younger me" is that, I realize how much she/I had a great positive mindset, excitement for the spontaneity of life, a profound willingness to be curious and such faith that things would be more than I could ever have imagined. Now with graduation in under two weeks… I'm thinking about my next 5-to-10-year plan and the place I want to be when making those wishes and dreams.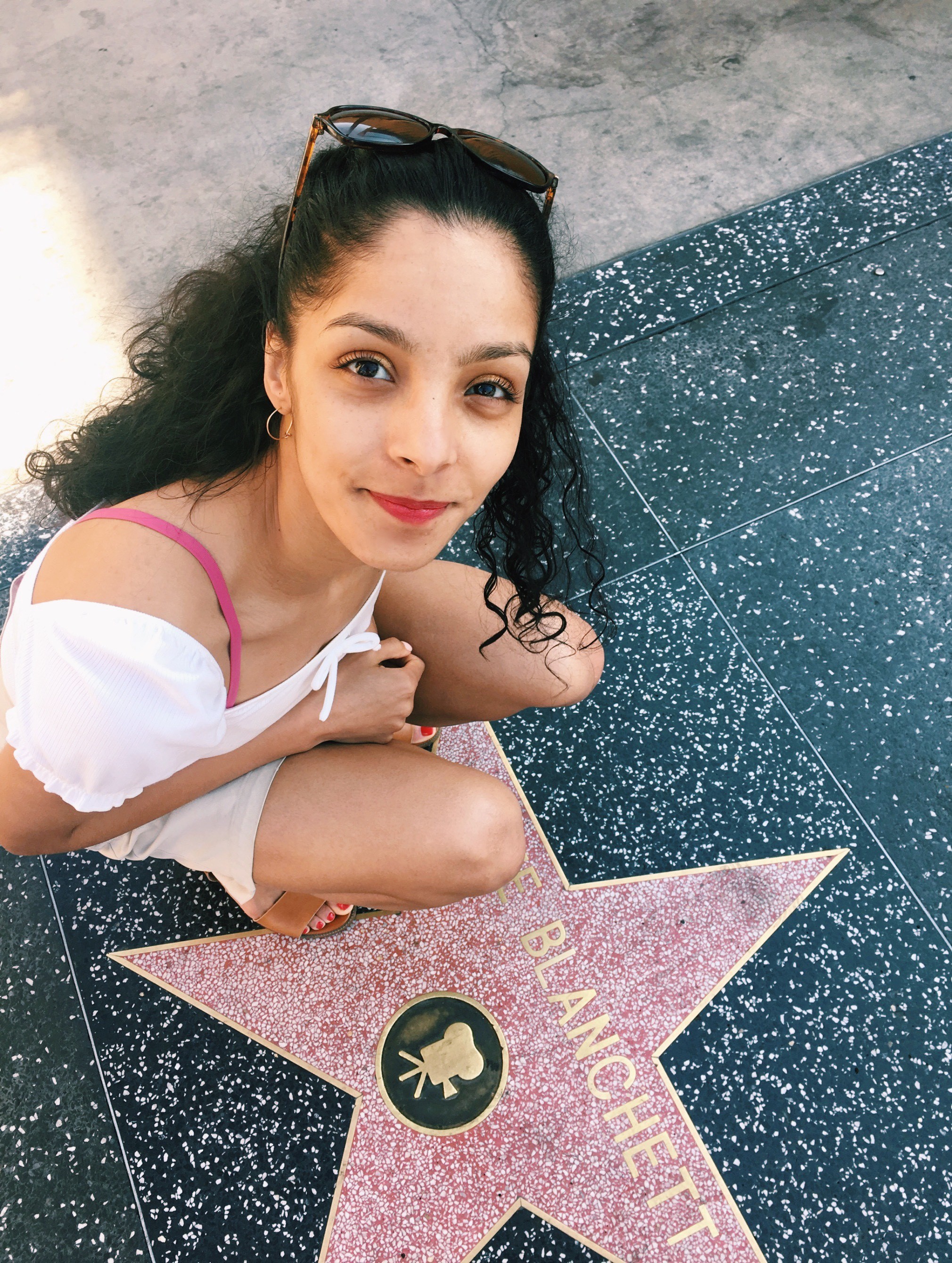 In my first blog I wrote, "The meaning of a 'wellspring' is a bountiful source of something. For me, it was my love of acting." But this experience at Juilliard has also been a bountiful source of many things. The good. The bad. The indifferent. As my voice teacher Kate Wilson often would say in class. I think it made us feel like everything would be okay—no matter what. That all of us would find our own way along the path.
I've learned
To trust my instincts
That family is everything
Hold on to your gifts
Be humble with your defeats
Use your voice
Keep your goals always in sight
Take really good care of your mind, spirit and body
Be brave
Be kind
Forgive
Let go
Hold accountable
Always work hard
and
Never give up.
At the beginning of the year I had five goals and I can successfully say that I've nearly thrived and succeeded with all of them. 
To keep on strengthening my skills and craft as an actor. To be open to learning new things and be reminded of old lessons
To re-engage with the professional world outside of Juilliard
To take more time with loved ones
To do my best work always with the inspiration of creating a high bottom
 And lastly, to finish the year with grace and integrity.
For now, I reflect on all of the stuff I already knew. All the stuff I wanted to know. And all the stuff I've learned—below is something I thought you might appreciate.
Quotes from every blog this year!
"You may encounter many defeats, but you must not be defeated. In fact, it may be necessary to encounter the defeats, so you can know who you are, what you can rise from, how you can still come out of it." —Maya Angelou
"Rome wasn't built in a day" —My driving instructor in England
"Nothing is impossible, the word itself says 'I'm possible'!" —Audrey Hepburn
"Be strong, be fearless, be beautiful. And believe that anything is possible when you have the right people there to support you." —Misty Copeland
"You are enough" —Jim Houghton
"I'm convinced that the only thing that kept me going was that I loved what I did. You've got to find what you love. And that is as true for your work as it is for your lovers. Your work is going to fill a large part of your life, and the only way to be truly satisfied is to do what you believe is great work. And the only way to do great work is to love what you do. If you haven't found it yet, keep looking. Don't settle." —Steve Jobs
"Every child is an artist. The problem is how to remain an artist once we grow up." —Pablo Picasso
"That's another reason I love New York. Just like that, it can go from bad to cute." —Carrie Bradshaw
"The tests we face in life's journey are not to reveal our weaknesses but to help us discover our inner strengths. We can only know how strong we are when we strive and thrive beyond the challenges we face." —Kemi Sogunle
Thank you for reading. Best of luck with everything.
Hannah Rose