The purpose of art: to make the unconscious conscious.
—Richard Wagner
There are a lot of things that remain undiscovered as we wade upstream through life. We often indulge in just one thing that defines who we are day-to-day, be it in a conservatory or an office. Time is always running out. Some of us are fortunate to have interests at the side—but how many of them can we really latch on to and develop? What happens to the possibilities that we miss because we have been told to focus on just the strongest capability we have?
Sure, going out there headstrong with an amazing skill is likely to guarantee recognition, affirmation and security. The talent you work hard to nurture will help you receive trust from the audience, opportunities from organizations you admire, and a stable livelihood that ensures survival. However, this summer taught me what makes a livelihood worth earning is one that is rich in the realization of possibilities. Possibilities I never expected to venture into and also find gratification from. Up until this summer, I thought composing and playing the yang qin would always be the activities that give me identity and the most personal satisfaction. I wrote three pieces this summer at the Bowdoin festival Maine, and I am currently writing for my instrument and my friends in an upcoming concert at National Sawdust in November. I am comfortable composing and also performing a little because making music this way is reassuring and gives me the chance to be confident about myself.
But events this summer proved my shortsightedness—that what life offers as a source of familiarity can potentially be a limitation, and that we might have to find ways to go beyond that. I tasted the most exciting fruit of a fortuitous decision I made spontaneously when I had a chance to conduct a professional orchestra for the first time in my life. I saw that the Malaysian Philharmonic Orchestra was holding a conducting master class in August and that participants could either be chosen to conduct a pianist at the piano playing orchestral reductions or have the mega honor of having podium time with the orchestra. I thought: Maybe I should try and see how it goes even though I had no conducting experience with such a large group of musicians. But I thought I would regret it if I didn't apply—and also reminded myself that they were looking for amateurs! So I applied by submitting an excerpt of myself conducting in a conducting for non-majors class at Juilliard and, beyond my wildest expectations, I got the opportunity to conduct the full orchestra.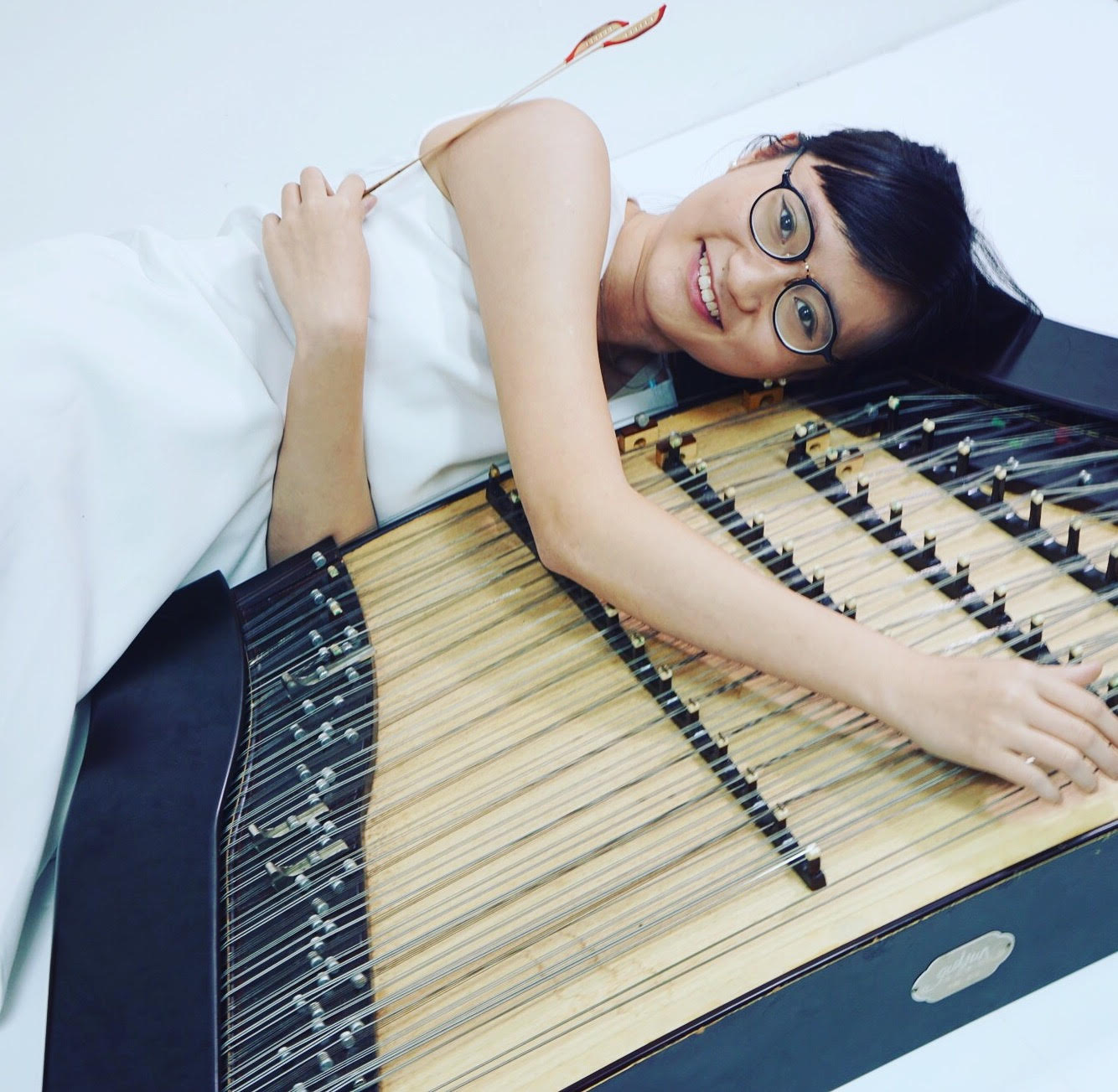 What started out as an indomitable fighting spirit fed by optimism soon became gut-wrenching fear as the day approached. Although the orchestra gave me the freedom to select the work I would conduct, I was extremely nervous and afraid. The food was somewhat encouraging in Kuala Lumpur as it was similar to Singapore's and equally delicious, but I had little appetite hinking of all the eyes I would be facing on stage later that day. My "composer-y," overthinking nature made me paranoid of complaints starting as whispers among stand partners leading to disinterested playing and vehement consensus to drive me off the stage. I uttered a small prayer before my turn—and almost magically, as soon I raised my baton, the familiar music of Beethoven's First Symphony flooded my ears and extinguished my fears, layer by layer. Its witty lyricism reminded me of the joy of hearing, making, and writing music. My heart began to beat into a voice: "CJ, this is your element. What is there to fear? Follow the music and it will follow you."
Instead of consciously controlling, I relinquished gradually and let the music guide my hands—gracefully pulsating and powerfully accented at times in midair. My baton stayed put despite my sweaty grip, my missed page-turns did not intervene in my memory of the piece and the musicians were receptive to what I was doing. I faced myself, did my part, and explored this uncharted territory. I wouldn't say I have conquered conducting, but that evening, thanks to music and to all the loved ones who supported me, I found a new heroine in myself.
Discovering conducting this August awakened a dormant facet of me that had been only a tenuous uncertainty. The rewards of bravery, made bountiful in love, gave me a glimpse into the colorful probabilities that lie ahead of my tiny footsteps. With faith and courage, what you and I can achieve is aptly and beautifully described by Richard Strauss and Hermann Hesse's "Spring" from the Four Last Songs:
Now you lie revealed in glitter and array/
bathed in light/
like a miracle before me
Prepare to be in awe.
College applications for fall 2020 are now open.