While at Juilliard, I'd like to use the resources here to help me become the best musician and person I can be.
Thankfully, this school is brimming with opportunities and resources that enable our growth and development. Whether it's the inspiring concerts in Alice Tully Hall, master classes, or ear training coachings, Juilliard is set up to guide us in to becoming both great artists and well-rounded people. One of my goals for this semester is to use my time more wisely and effectively. Within the chaos of New York City and my seemingly endless list of to-do lists, it's difficult to keep track of everything that needs to get done, especially with a myriad of distractions at the ready. I was quite intimidated by all of the uncompleted tasks on my wall, and I would spend that time freaking out rather getting things done. Ironically, the days I spend alone in my room are far less productive than days where I actually left the building and spoke to my peers/teachers. One of the beautiful things about Juilliard is that I get to be surrounded by incredible musicians, dancers, and actors who inspire me to strive for an assiduous work ethic and perseverance.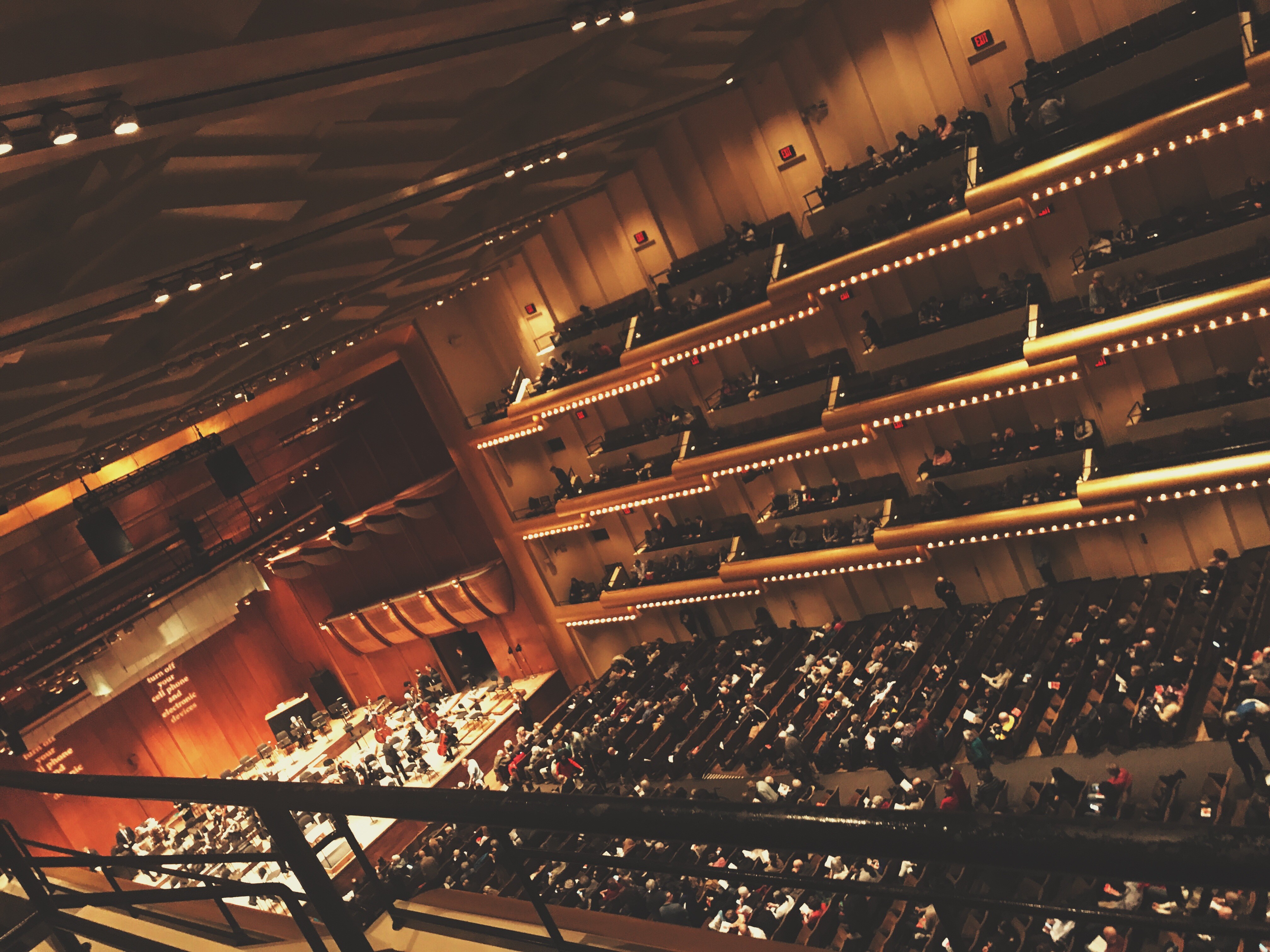 I am fortunate to be studying the violin with Li Lin, who continues to inspire me and to push me to work as hard as I can. After every lesson, I leave even more motivated than I was the previous week to try harder and give it my all.  
I have so many goals for this semester I want to achieve that wouldn't be possible if it weren't for the opportunities at this school. If I'm struggling with any classes, I know now that there are tutoring sessions available as well as coachings on a weekly if not daily basis. I go to ear training coachings as often as possible on Mondays, and they have helped immensely. There are tutors available for other classes also and even a Writing Center whose purpose is to help its students. In addition, we are very lucky to be living right across the street from the Metropolitan Opera and be a part of Lincoln Center, where there are frequent concerts. Frequently, students are offered free tickets to see these concerts in Alice Tully Hall, David Geffen Hall, and even Carnegie Hall.  
This semester, I aspire to take advantage of the amazing resources provided here at the school, I strive to manage my time much more judiciously while not being afraid to ask for help as the community here is very friendly and often informative. Juilliard is a school flourishing with wonderful resources for its students, and it would be a waste not to take advantage of them. I would love to end my first year at Juilliard knowing that I really gave it my all at this wonderful school.  
Attend a student performance on campus.