Despite the challenges, stress, heartbreak, and uncertainty these past few months have brought, I find myself more grateful than ever for everything that's been given to me these past four years.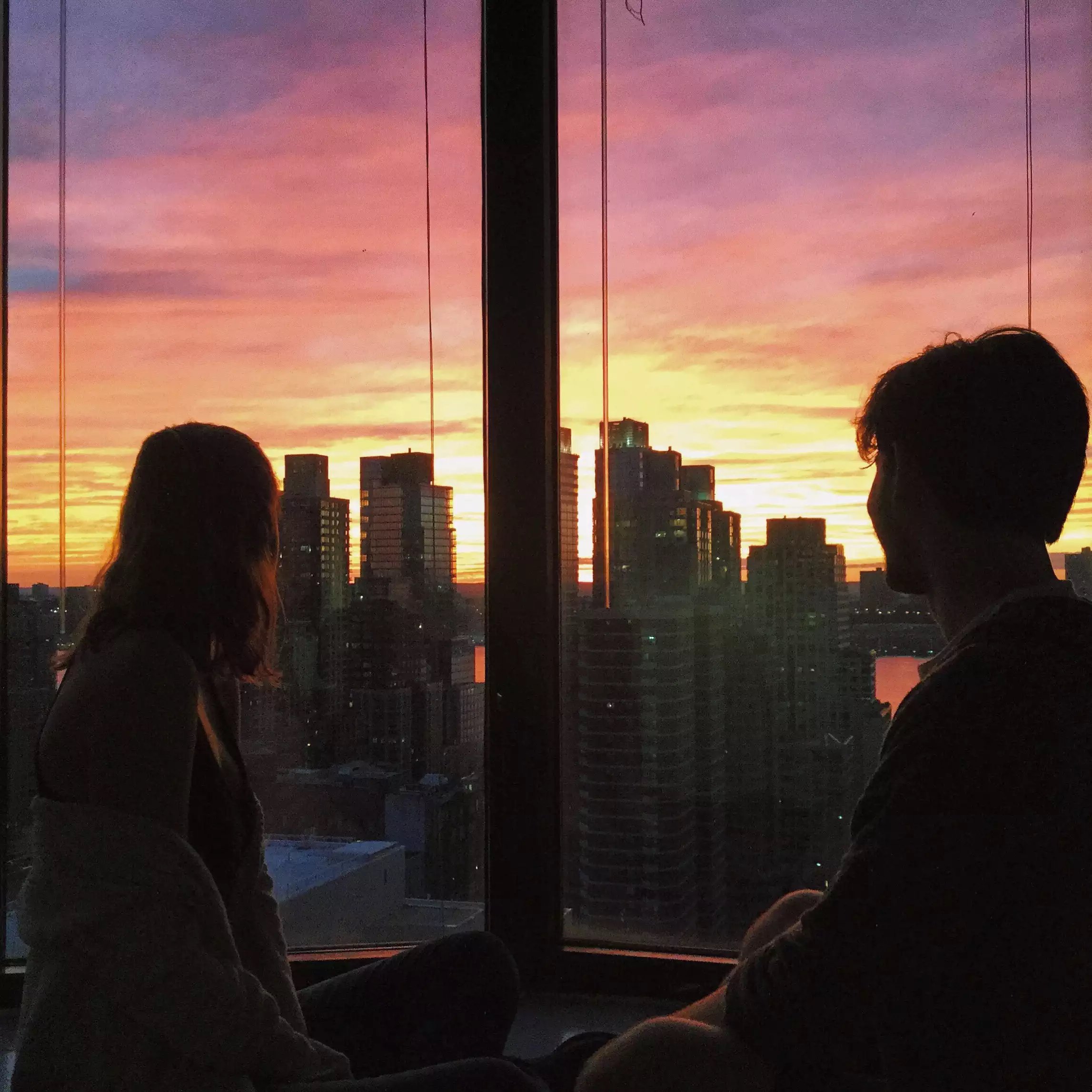 Because of Juilliard, if I ever need a jazz trombonist for a silly improv session, or a dancer to help me reinterpret a piece of music, or an actor to read a story book out loud at a children's hospital in the most enchanting voices, I need only to look to my Facebook friends list. If I ever need a vocalist to scream their way through the weirdest pieces with me, or a friend to busk with me under an awning in front of a Thai restaurant in the middle of a downpour, I know exactly who to call. Someday I might play in an orchestra or go to a concert and the guest soloist will be one of my chamber group colleagues from Juilliard. One of my old classmate's names will be on the end credits of the next Marvel movie. I'll flip to the cast list of a Broadway playbill and see my college suitemate's bio. To be surrounded by such enormous talent every day is such a privilege—and for four years, it got to be my daily life.
I'm so thankful for every experience I've had at Juilliard—even the lessons I showed up to woefully unprepared for, the performances I totally messed up, the rehearsals where all of us hit a rut and couldn't think of ways to move forward. No matter what happened, we had to move on, and I learned how to pick myself up each time, already planning the next lesson or performance or rehearsal, determined to make it better. I want to thank my chamber group colleagues, who were always willing to rehearse whatever crazy piece I wanted to play. I want to thank my roommates, who listened to me rant at the end of the day and helped me make a home to go to at the end of every exhausting day. I want to thank the dancers and actors I had the privilege to work with, who inspired and intimidated me with their talent and were always eager to collaborate, teaching me new ways to approach my own craft. I want to thank my private teachers, who saw potential in me and pushed me to be better than my best every lesson. I want to thank the front desk security guards, who saw me enter the building before the practice rooms opened and helped me every time I had a locker problem, always saying hello to me no matter how frazzled I looked. I want to thank the lovely dining hall staff, who were my one constant in the first half of undergrad. I want to thank my teachers and mentors, who never sugarcoated anything but always encouraged me to discover my own artistry and my own path.
But most of all, I want to thank those of you who aren't artists. To all of you who go to art museums and nod at the artwork thoughtfully even though you don't quite understand what's going on; who go to concerts and clap between movements because the music is so special—and indeed, why shouldn't we clap every time we hear something great?—who shuttle their children to and from rehearsals and competitions and shows; who look up from their phones to watch the hip-hop dancer in the subway; who let the words of a Shakespeare monologue wash over them, not always hearing the words but feeling the emotion behind them; who pause to share a YouTube video of a friend of a friend of a friend dancing—thank you for seeing us. I am endlessly grateful to my artistic community for granting me the tools to grow, but I am more indebted to those moments where our art finally escapes the practice room and finds its way to the community.
We strive for perfection because we want to bring only the best to the world; we put so much love and care and attention into the works we produce, but so rarely does the public get to see them—I hope our generation can change that. It's tremendous seeing the outpouring of art and creativity that floods our social media feeds, especially these days. If we make you smile for even a moment, we've done our job. Art won't keep us alive the way math and science do, but it makes life worth living. It makes us aware of the present moment; it connects us in ways we can't even begin to comprehend.
So to all of you who thanked us for playing a piece that reminded you of a favorite memory, who told us you learned something after a performance, who decided you would resume a past hobby after seeing a show, who discovered a new art form on their social media feed, who went to an exhibit or a concert when you could have stayed home, who told others about the student from their hometown who went on to study at Juilliard—thank you endlessly for recognizing us, for recognizing me. I wouldn't be where I am today without you.
Visit our Facebook, Instagram, Twitter, and YouTube channels to see the ways in which Juilliard is continuing to thrive in this challenging time