Juries, final exams, and final projects await as our school year in exile draws to a close.
As a freshman, I had looked forward to facing these new rites together with my friends down the hall. Instead, we have dispersed thousands of miles apart but are still tied together electronically.
Although it will never be the same, I am slowly getting used to distance learning and attempting to find new ways to adjust.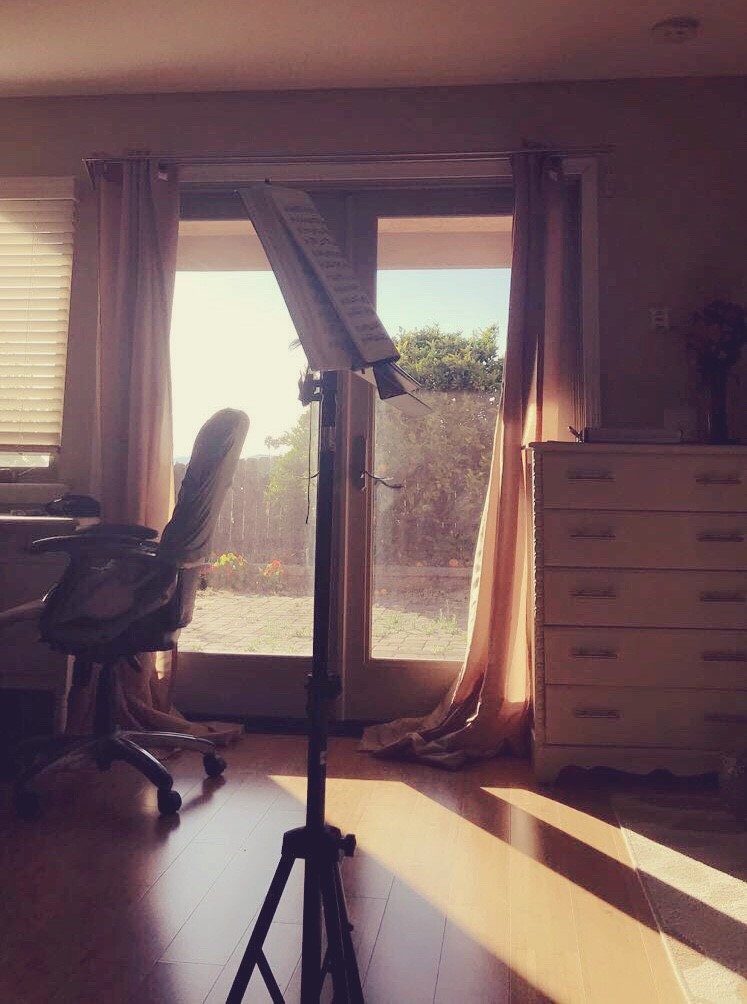 To prepare for my juries, I sent daily recordings of my required repertoire to my teacher for a week before they were actually due. My teacher then gave feedback, which I utilized for the next day's videos. I spent much time listening to recordings of myself and replaying and recording over and over again. Initially, I would restart my recording as soon as I played something I was unsatisfied with. Of course, this was very tiring and resulted in very few complete recordings. Ultimately, I found giving myself a limit of how many times I allowed myself to record was a quite useful psychological ploy. I played through entirely more often, and upon review, I found that the recordings turned out much better than how I had thought at the time. When the time came to make the real recordings, I felt much more confident and aware of the strong and weak points of my playing throughout each of the contrasting pieces.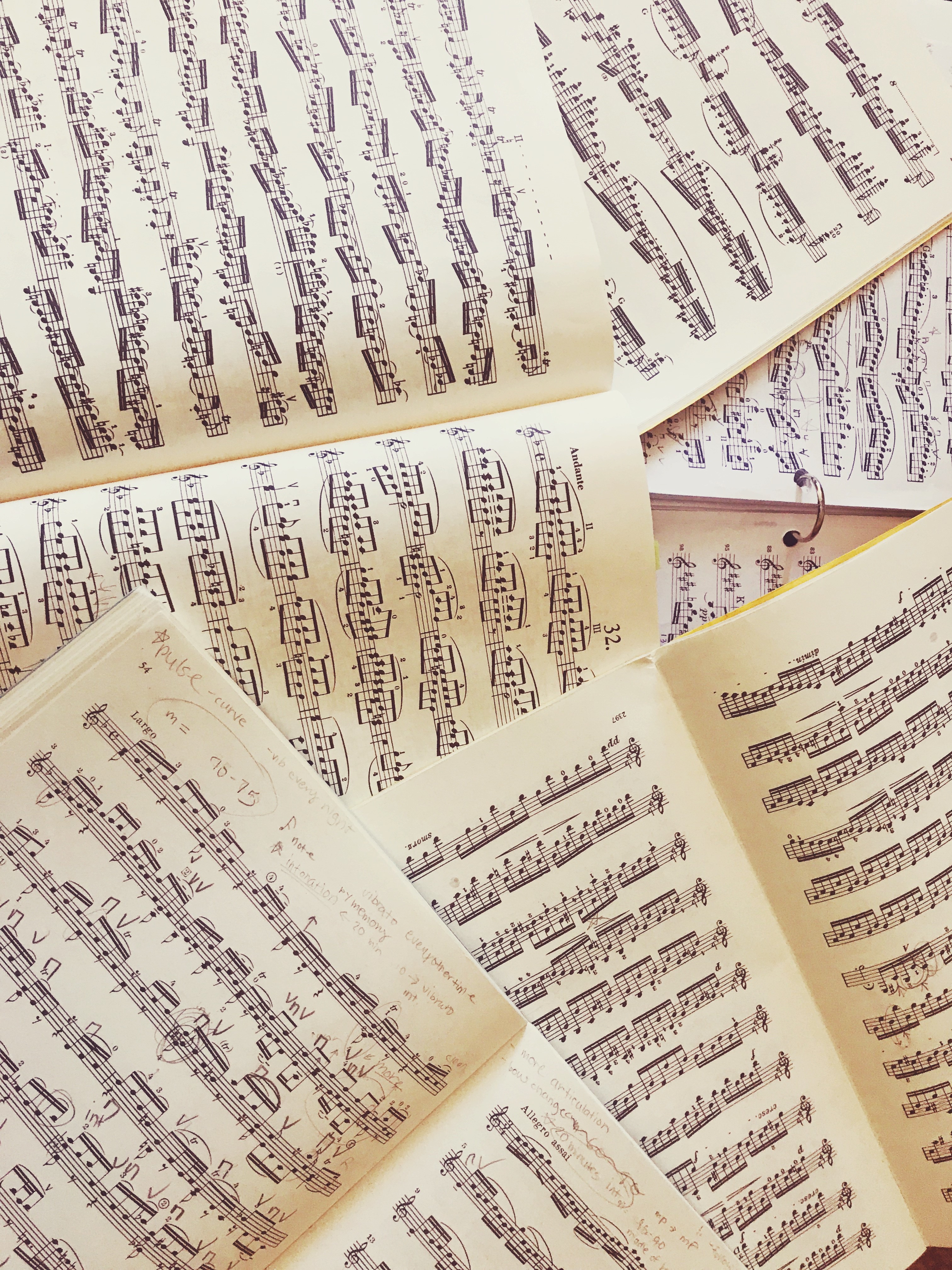 In my classes, my teachers assigned final projects, presentations, and even composition requirements that pushed me to think outside of my comfort zones.
Our final project for our music theory class was to write a composition in the late 19th-century style. Some of the essential techniques required for the piece were tonal and enharmonic ambiguity, modal mixture, and chromatic sequences. This was, by far, the most challenging and consuming project I've taken on in a very long time. I repeatedly experimented with motifs, scribbling them down on any spare writable surface only to abandon them later in a furious rage. After many long sleepless nights ruminating, I found myself again spinning my wheels struggling to get started. It turns out that a significant hurdle for me was to force myself to write just about anything to start even if I wasn't happy with it. Finally, once I had the first draft, I was able to eventually refine it to get a composition that I was pleased with. I still cringe every time I think back on it. Still, it didn't register in my mind that I was wasting copious amounts of time in pursuit of perfect from the very beginning. There is much wisdom in the proverb, "A journey of a thousand miles begins with a single step."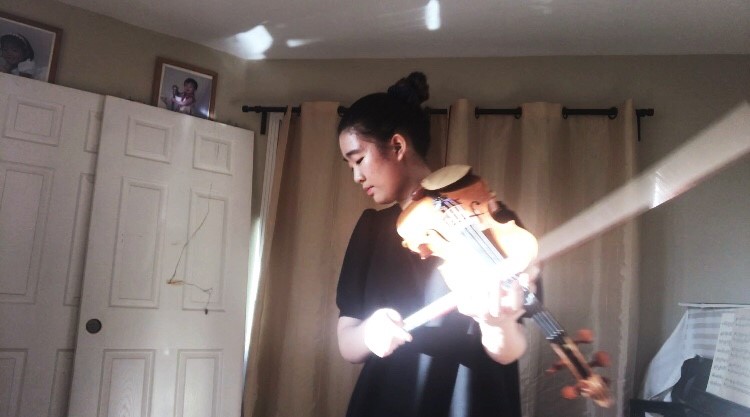 Even though I am a violinist, I thought it would be fun to write something for the piano. I didn't realize that our class compositions were to be performed on Zoom. I am nervously excited about this. This composition has helped me to discover and develop new facets of my creativity. It has been stimulating and fun. I had imagined doing these things well before.
I am grateful for the final projects and juries. They have been an opportunity to put my all into something that I am genuinely passionate about. I miss Juilliard very much and am well aware that distance learning is not ideal. But I am still learning and growing.
Visit our Facebook, Instagram, Twitter, and YouTube channels to see the ways in which Juilliard is continuing to thrive in this challenging time