From New York City to Rural Ireland and Paris
The COVID-19 pandemic has created challenges for the arts, which have defined my career since graduation. In March 2020, I was catapulted from my busy life in New York City and found myself back on my family's farm in rural Ireland. I went from crowded streets, subway cars, classes, and concerts to ploughing fields and minding goats, ducks, and chickens.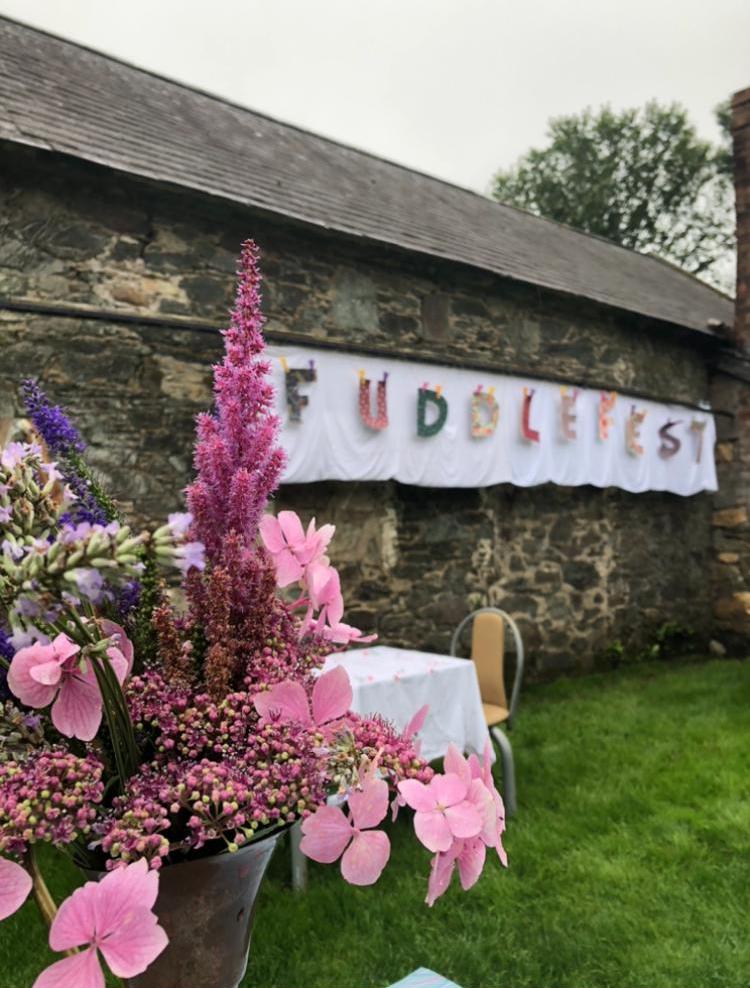 With endless days to think and scheme and the desire to continue performing, I began to organize backyard concerts with my grandmother, a locally renowned pianist. We rehearsed very safely distanced, with me standing in a cornfield outside her second-story music room with a speaker perched on the windowsill between us. Quite the change of scene from the last concert of Mahler's Fifth Symphony, which I performed with the Juilliard Orchestra in Carnegie Hall not long before everything shut down last year!
I organized my family's inaugural open-air music festival in August. FuddleFest—fondly named after our farm, in Fuddletown, Ireland—attracted a small audience of 100 people, clad in raincoats and face masks who, despite rain, wind, and dampened spirits, were able to safely enjoy the arts together for the first time in months. We had some unique live performances from various themed locations around the farm, with trails between each stage decorated with bunting, outdoor lights, hammocks, and art installations. Plans for FuddleFest 2021 are underway, and I look forward to hosting it for larger audiences in the future.
In the fall, I joined the Paris-based wind quintet Le Concert Impromptu—we perform almost everything from memory and incorporate movement and dance into many of our concerts. It's been a collaborative and exciting experience, providing me with the wonderful opportunity to live and work in Paris. I also had the privilege of performing livestreamed events with the Irish Chamber Orchestra, Irish National Opera, and RTÉ Concert Orchestra. When restrictions eased in Ireland, I also performed with Kirkos Ensemble, my Dublin-based contemporary group, in a series called BioSphere that consisted of outdoor experimental encounters of radical works that explore our relationship with Dublin's natural and built environments (including some performed in the Irish Sea!) during this tumultuous time of climate crisis.

Hannah Miller (MM '20, horn)