How do we direct artistic power toward creating positive social change?
By Sahana Shravan, Benjamin Doane, Isabella Bignasca, and Hannah Kim
In a November 2019 article about the Green Club in the Juilliard Journal, reporter Ben Sellick closed with these words: "And so, at Juilliard, students continue to learn the Neapolitan chord. We are using reusable containers. We are writing music about it. Together we're putting down stone walls, though the water is rising."
How has Juilliard changed since then? We've all been through a lot in the past two-plus years, with the pandemic forcing us to make art over Zoom and catapulting us into experiences marked by the unknown. Learning to adapt in the face of challenges, we have returned to creating semi- live art in a pandemic-changed world with fresh eyes, seeing new potential in our role as performers.
In the Green Club, we have expanded our understanding of performance by taking inspiration from other art forms. Through lighting, visual and audio media, and staging, we see myriad new ways for performance to be immersive and inviting for new audiences. If we are to use our art to advocate for the earth, we must be comfortable taking our message beyond the reverent silence of the concert hall.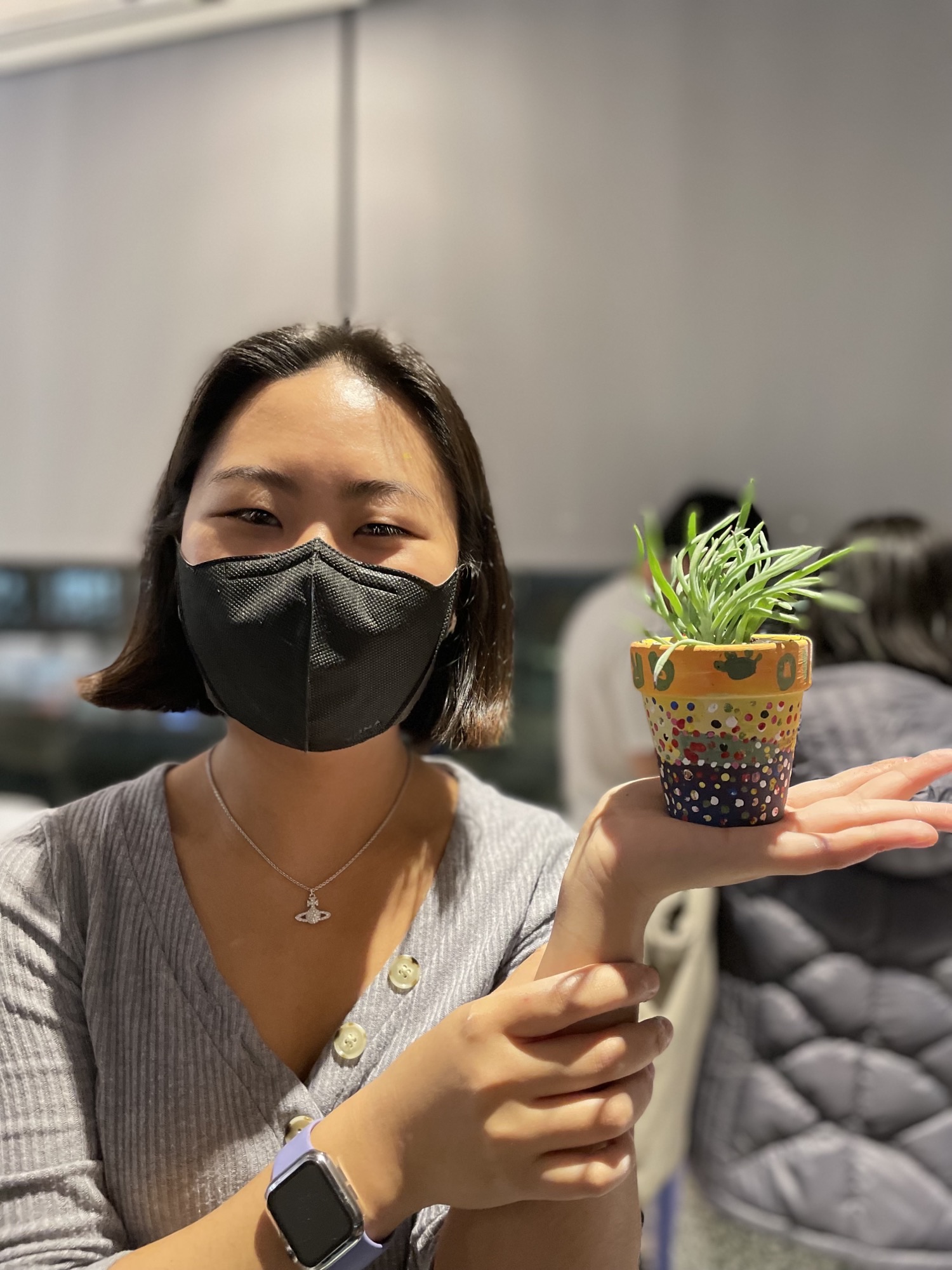 In this spirit of discovery, the Green Club is partnering with Lincoln Center to present a concert in celebration of Earth Day—April 22—at the Rubenstein Atrium on Broadway at 62nd Street. Our multifaceted performance will highlight the importance of young artists acting on the climate crisis. The 60-minute program will feature works created and performed by students from Juilliard's three divisions ending with opportunities for concrete action—members of the nonprofit 350NYC will have a table in the atrium and will provide information and answer questions about their grassroots climate activism.
Recently, we have been seeking to answer what it means for us to be artists in this time. How do we bridge our roles as artists and as young people who are invested in a better future? How do we direct artistic power toward creating positive social change?
Performers have the ability to spotlight new ideas and perspectives and envision a more open, liberal, and compassionate society. By making art about our planet, we believe we can deepen audiences' appreciation of nature, celebrating the earth by rediscovering our place in it. We may not be climate experts, but we can direct attention and action to those who are doing the important work of fighting for our one home.
During Earth Week, the Green Club is hosting a series of Juilliard student events, including a trip to the Reuse, Renew, Recycle: Recent Architecture From China exhibit at the Museum of Modern Art; a respite from fast fashion with a visit to local thrift stores; Juilliard-sponsored giveaways of eco-friendly household basics; and more. And in partnership with Juilliard's facilities department, the Green Club has helped realize upgrades at the school ranging from water-bottle filling stations to additional recycling bins and reduced plastic usage in dining areas. These and other projects, some of which were chronicled in the Winter Journal, will continue to be covered in future issues.
On campus, the Green Club's long-term target concerns what we believe could be a wonderful continuation of Juilliard's ongoing infrastructure upgrades, a green roof. A green roof showcases the benefits of eco-initiatives: It offsets carbon emissions and reduces heating costs, serves as a much-needed point of community connection, and ties in with the recently passed Climate Mobilization Act, which aims at making New York City's skyline more sustainable.
As New York City adopts more green spaces, art will ideally be woven into those experiences; Juilliard can serve as a model for what that can be. At the Green Club, we believe in reimagining our art to meet this moment of climate crisis. Though our efforts may move the needle forward, we ultimately need our whole community to recognize what Juilliard and the arts world have to gain by spearheading art's mobilization against environmental apathy.
The Green Club would love to hear from Juilliard community members who might want to reach out or support our work at [email protected].
Third-year violinist Sahana Shravan, second-year cellist Benjamin Doane, first-year master's violist Isabella Bignasca (BM '21), and fourth-year cellist Hannah Kim are members of the Green Club
>>An Earth Day Concert: Among the works being performed at the April 22 concert at the Atrium are 52 Hz, a chamber opera by Keoni Bolding (MM '21, viola); The Pact, a miniature opera by fourth-year composition student Katie Jenkins; and Forest Flower by Charles Lloyd.