As envisioned by David Serkin Ludwig, dean and director of the Music Division, the New Series kicked off in January. 
The first program paired Stravinsky's L'histoire du soldat with Wynton Marsalis' take on it, A Fiddler's Tale. It was performed by the Juilliard Orchestra under David Robertson along with Juilliard actors and dancers, with direction and choreography by Larry Keigwin.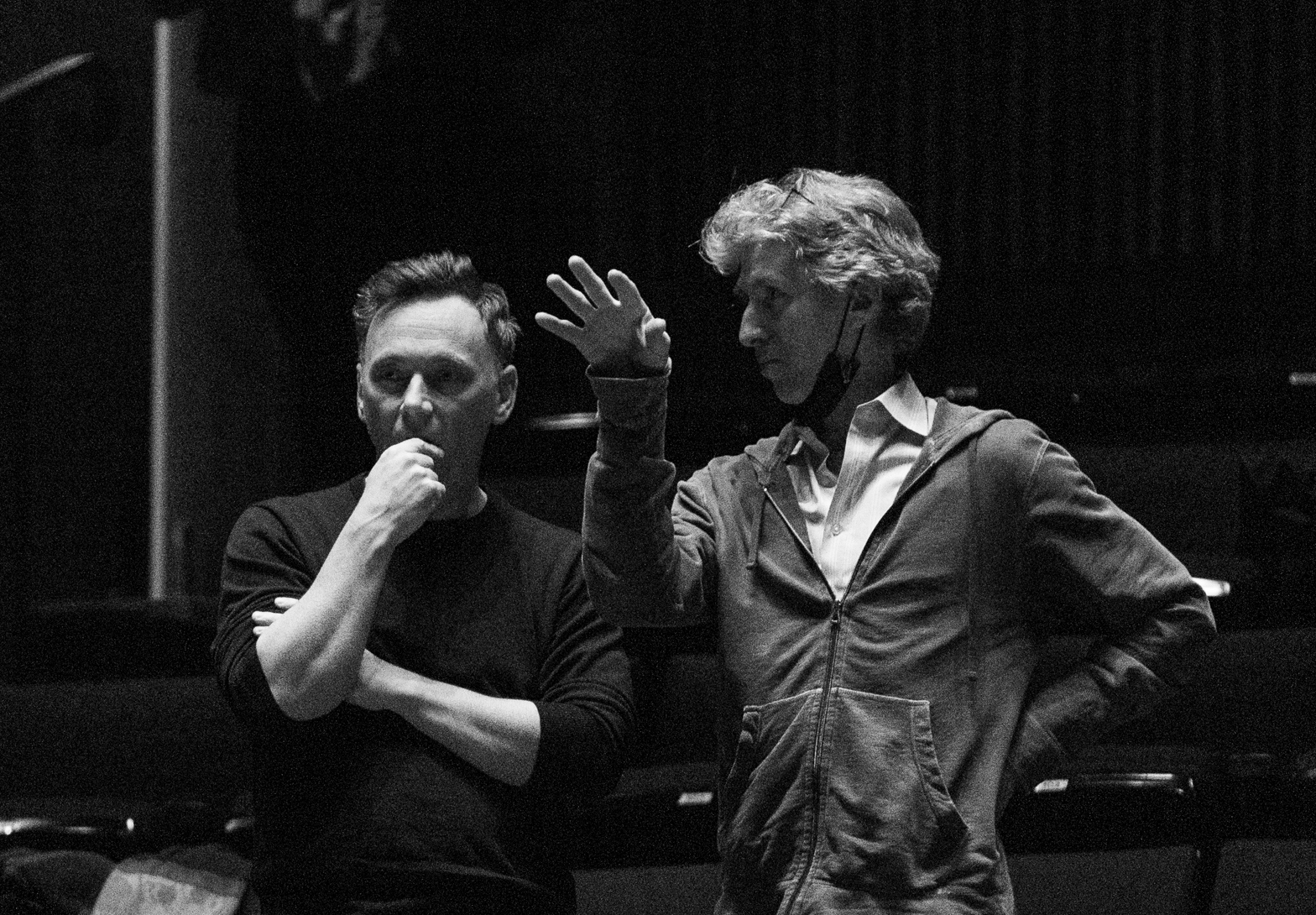 A few weeks later, the series continued with a boundary-shattering performance of Terry Riley's In C. The iconic minimalist work was performed simultaneously by about three dozen student and faculty musicians at Juilliard's New York and China campuses. At the same time, video footage of movement choreographed to the music by five Juilliard dancers seemed to float over the two stages. Afterward, Ed Bilous (MM '80, DMA '84, composition), director of Juilliard's Center for Innovation in the Arts, which masterminded the project with colleagues in Tianjin, described it as setting "a new-bar for interdisciplinary, telematic, and technology-driven work at Juilliard and beyond." In C was watched by nearly 1,000 people in person at both schools and by livestream audiences around the world.
The New Series continues this spring with a spotlight on Reena Esmail (BM '05, composition) and work conceived in composition faculty member Amy Beth Kirsten's Theâtre Études class.
>Relive the first real-time collaboration between both Juilliard campuses—in New York and Tianjin, China—through their complete performance of Terry Riley's In C. Watch the video and read the full program.