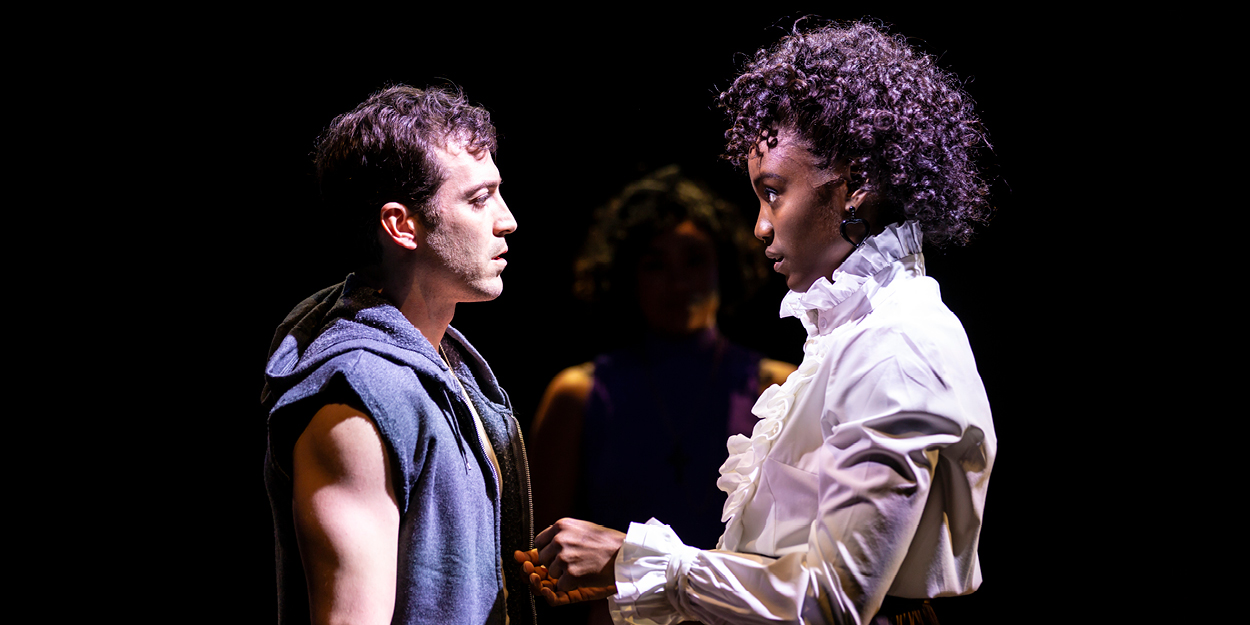 Leadership Gifts From Stephanie and Carter McClelland and From John Gore Expand Juilliard's Commitment to Provide Access and Reduce Barriers for Students
New York, NY— Today, Juilliard announced that the Drama Division's Master of Fine Arts in Acting will join the school's growing list of tuition-free programs starting in the 2024-25 academic year, becoming funded through scholarships in perpetuity. This milestone achievement furthers the school's ambition to continue to remove financial barriers and expand access to all who qualify to study at Juilliard.
To enable graduate students to attend all four years of the MFA in Acting program with no tuition cost, the school is combining existing scholarship funding that had been previously raised with a matching challenge grant from theater producer and Juilliard trustee Stephanie P. McClelland and her husband, Carter McClelland. The McClellands' matching challenge was met through a major gift from producer John Gore as well as by gifts from the Jacques and Margot W. Kohn Foundation and several estates. The first-year MFA class will be known as John Gore/Broadway.com Fellows and the third-year MFA class will be known as McClelland Fellows.
"We are grateful to Stephanie and Carter for their vision and generosity in crafting this challenge, to John for his matching gift, and to all who have contributed to this important step for graduate education in drama at Juilliard," said Juilliard's president, Damian Woetzel. "We believe that talent has always been greater than opportunity, and with this milestone and other existing and future tuition-free programs, Juilliard is committed to attacking barriers of access to the highest level of artistic education in drama, dance, and music."
"The impact of these gifts on our students' futures—and the field—cannot be overstated," Evan Yionoulis, the Richard Rodgers dean and director of the Drama Division, said. "Entering the profession without additional debt will allow these gifted artists the opportunity to take the kind of work, especially in the theater, that will allow them to develop their craft and provide a stable foundation for a lifelong career."
Juilliard programs that are either tuition-free or fully funded by scholarships include the Artist Diplomas in jazz, music performance, opera studies, playwriting, and string quartet studies; Doctor of Musical Arts; and Historical Performance. Additionally, the Music Advancement Program (MAP), which serves students ages 8-17 from the tristate area and is part of the Preparatory Division, is also tuition-free. Beyond tuition-free programs, Juilliard each year awards a growing number of full and partial scholarships in music, dance, and drama through fellowship programs and individual named scholarships. More than 90 percent of Juilliard College Division students receive financial assistance through scholarships, and with this new development, approximately 26 percent of students will pay no tuition to attend.
"With this remarkable gift, Juilliard's mission of creating great artists to thrive within and serve the arts at large has taken an enormous step forward," drama alum and vice chair of Juilliard's board of trustees Laura Linney said. "My gratitude to my fellow board member Stephanie McClelland and her husband, Carter; John Gore; and the Jacques and Margot W. Kohn Foundation cannot be expressed in words. They have changed the lives of generations of artists to come, and I know those artists will enrich our culture and nourish our existence with an artistic astuteness and vigor we all need and deserve."
Juilliard's MFA program, the only four-year program of its kind in the U.S., was founded in 2012 by then-Richard Rodgers Director of the Drama Division James Houghton (1958-2016) with the aim of addressing the changing landscape of an actor's career by broadening employment opportunities for students, especially as educators and arts leaders. The fourth and final year of the MFA in acting program has been tuition free since the program's inception. The program has and will continue to provide a living stipend to all fourth-year students. It had been Houghton's dream to make the entire MFA program tuition-free. This has now been made possible through these generous scholarships. 
"Under Jim Houghton's inspirational leadership as director of the Drama Division, the MFA in acting degree was established; it was also his wish for this extraordinary program to become tuition-free," Stephanie P. McClelland said. "By creating this challenge grant, Carter and I hoped to honor Jim's legacy by achieving this goal for the MFA actors. We could not be more thrilled that our challenge was both embraced and met by Juilliard, leading to this beautiful result that will support these talented students for years to come."
"Potential should never be curtailed by access to education," said John Gore, chairman and CEO of the John Gore Organization, parent company of Broadway.com. "I am thrilled that through Broadway.com, I can help provide a pathway for generations of promising talent to gain the training they need to flourish and make an impact through the theater. I was not able to finish my drama school training due to a lack of funds after the death of my father, so I am proud and happy to be helping to ensure the same situation can never happen for any MFA drama student at Juilliard."
Since 2018, award-winning director and educator Evan Yionoulis has led the Juilliard Drama Division. She has continued to push the division's longstanding commitment to exemplary actor and playwright training forward with an eye to serving and anticipating the needs of the 21st century artist while also advancing the school's principles of equity, diversity, inclusion, and belonging. Under Yionoulis, the division has broadened the representation of voices and backgrounds among faculty and guest artists and provided new opportunities for students to engage with a range of material in class and production. In addition to offering both BFA and MFA degrees in acting and an Artist Diploma in playwriting though the Lila Acheson Wallace American Playwrights Program, the Drama Division has under Yionoulis added a film initiative that trains students in on-camera media.
The film projects grew out of the COVID-19 pandemic when the division filmed its fourth-year season. Since 2021, it has produced short films featuring graduating actors as a supplement to the fourth-year onstage season. These films are commissioned from alumni of the Lila Acheson Wallace American Playwrights Program. The six films from the first two years of the film initiative, which include actors from the classes of 2022 and 2023, were included in the 2023 Soho International Film Festival and are available on Juilliard's new free streaming platform, Juilliard LIVE. This expansion to the curriculum provides students with additional tools to shape their futures including experience working on a professional film set, the ability to be seen by members of the industry in showcases in New York and Los Angeles, and on-screen content that students can use to promote their work as they enter the industry. It also provides alumni with opportunities to return to Juilliard as directors or writers and collaborate with students. These experiences and specialized advanced coursework create a bridge to the profession.
About Juilliard Drama
Juilliard Drama began as a bachelor's degree program in 1968. In 2012, the division added an accredited four-year master's degree with the aim to address the changing landscape of an actor's career by broadening employment opportunities for students, especially as educators and arts leaders. The Juilliard Drama MFA is the only four-year program of its kind in the United States. Graduate actors regularly work side by side with their undergraduate classmates, forming one "group" of BFA and MFA students in addition to having separate advanced coursework and performance opportunities in the fourth and final year. 
About The Juilliard School
Founded in 1905, The Juilliard School is a world leader in performing arts education. The school's mission is to provide the highest caliber of artistic education for gifted musicians, dancers, and actors, composers, choreographers, and playwrights from around the world so that they may achieve their fullest potential as artists, leaders, and global citizens. Led by President Damian Woetzel since 2018, Juilliard is guided in all its work by the core values of excellence; creativity; and equity, diversity, inclusion and belonging (EDIB). Juilliard is committed to enrolling the most talented students regardless of their financial background.

Located at Lincoln Center in New York City, Juilliard offers undergraduate and graduate degrees in dance, drama (acting and playwriting), and music (classical, jazz, historical performance, and vocal arts). Currently more than 800 artists from 43 states and 44 countries and regions are enrolled in Juilliard's College Division, where they appear in more than 700 annual performances in the school's five theaters; at Lincoln Center's Alice Tully and David Geffen halls and at Carnegie Hall; as well as at other venues around New York City, the country, and the world. The continuum of learning at Juilliard also includes nearly 400 students from elementary through high school enrolled in the Preparatory Division, including its Music Advancement Program (MAP), which serves students from diverse backgrounds often underrepresented in the classical music field. More than 800 students are enrolled in Juilliard Extension, the flagship continuing education program taught both in person and remotely by a dedicated faculty of performers, creators, and scholars. Beyond its New York campus, Juilliard is defining new directions in performing arts education for a range of learners and enthusiasts through a global K-12 educational curricula as well as pre-college and graduate studies at The Tianjin Juilliard School in China.
juilliard.edu | @juilliardschool
Contact:
Allegra Thoresen | [email protected]
Image: Shaun Anthony and Katherine Renee Kane (both Group 49) performing William Shakespeare's As You Like It, directed by Ian Belknap, during their third year of training, in 2019. Photo by: T Charles Erickson, courtesy of Juilliard.
# # #