All the World's a Stage!
One of the driving forces behind all artists is the yearning to share their gifts with the world. Juilliard hosts hundreds of dance, drama, music, and cross-divisional performances every year: large and small, free and ticketed, brand-new and time-honored. Whether you are able to observe our students and faculty performing in person here in New York City, see one of our prestigious alumni at a venue near you, or tune into a live-streamed concert from the comfort of your own home, Juilliard welcomes you to our stages and beyond.
Juilliard Performances
With more than 700 dance, drama, and music events each year, audiences can see and hear Juilliard students and faculty in outstanding performances of world premieres and reinterpretations of the classics.
Wed, Oct 04, 2023, 6:00PM
Paul Hall
Thu, Oct 05, 2023, 7:30PM
Peter Jay Sharp Theater
Promotional Callouts
Performance Venues

Juilliard boasts outstanding venues for performances and special events. From the 915-seat Peter Jay Sharp Theater to the 98-seat, state of the art Rosemary and Meredith Willson Theater, there are halls and theaters for large orchestra concerts and operas, small chamber and jazz ensembles, and more.

At the Heart of Lincoln Center

Juilliard's prime location in New York City's renowned Lincoln Center places students inside a nucleus of the world's most revered performance halls and alongside some of the most exceptional musicians, composers, dancers, choreographers, actors, and playwrights of our time.
Artistic Collaboration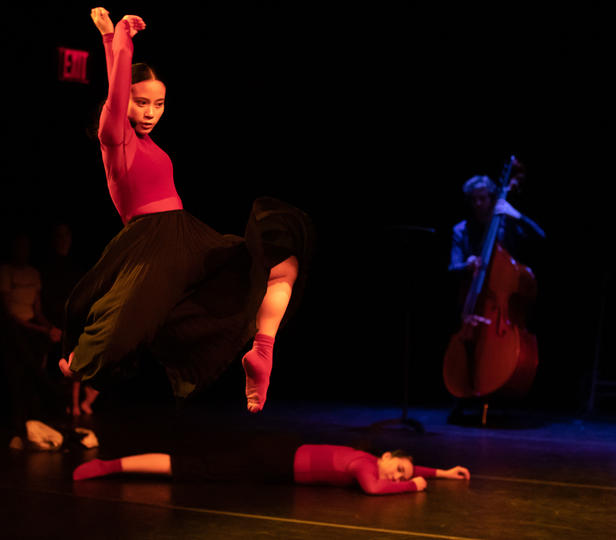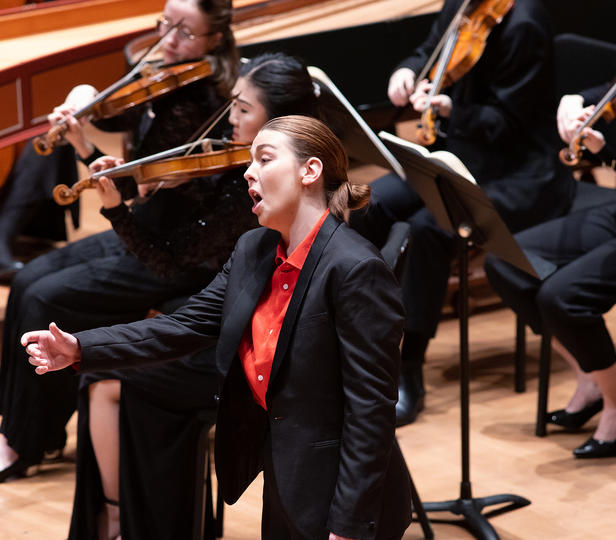 Juilliard students regularly join forces across disciplines to discover new forms of expression, exploring their own craft while finding resonance in another. When dancers are inspired by composers or actors pair up with jazz musicians, the possibilities are endless!