Center for Innovation in the Arts
The Center for Innovation in the Arts is home to Juilliard's interdisciplinary and technology-driven activities. Participating students work with professional artists and designers to learn new ways to create and perform with technology, collaborate across disciplines, and explore professional opportunities in emerging artforms.
Share on: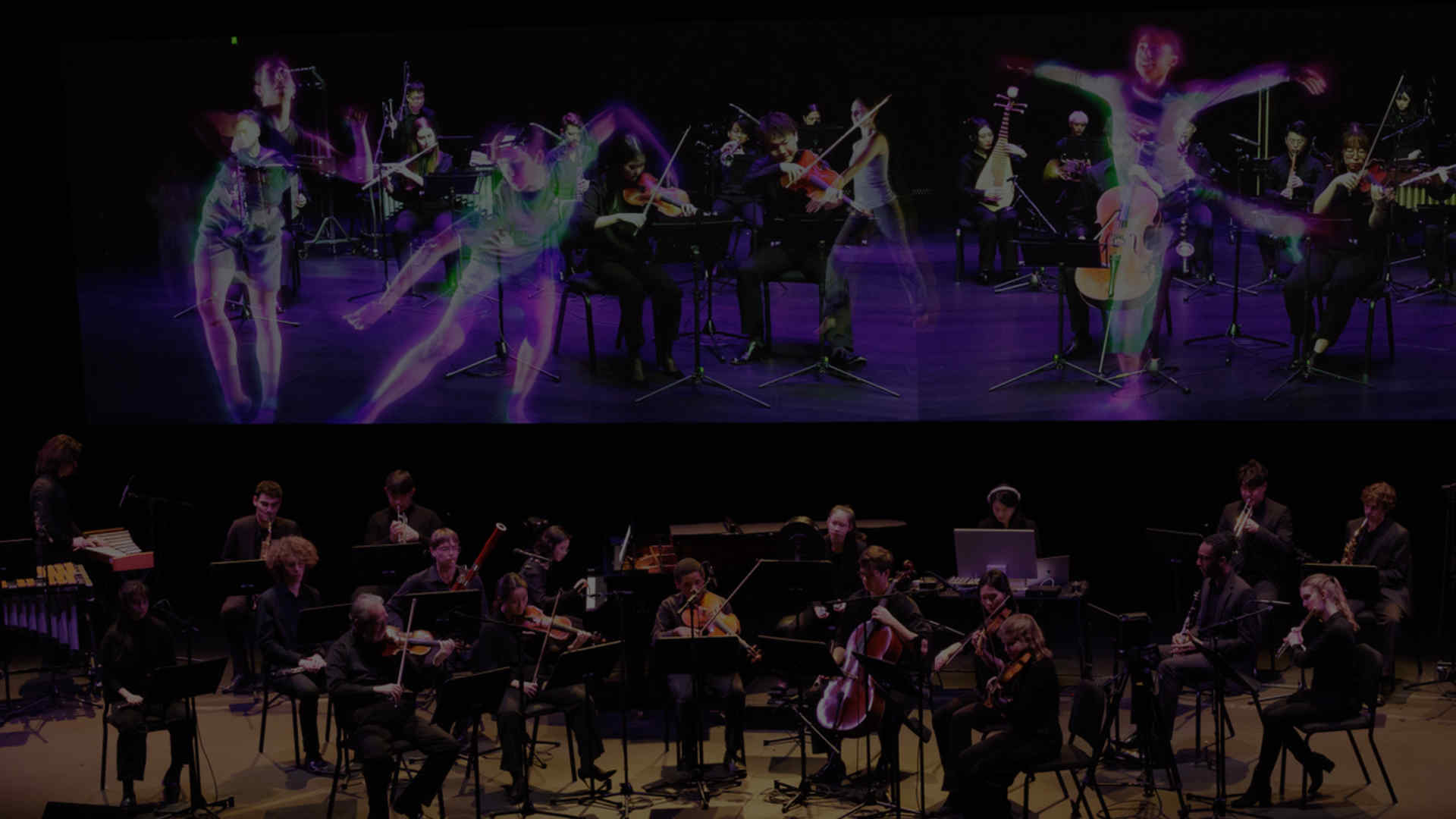 Center for Innovation in the Arts Presents "In C"
Promotional Callouts
About

The Center for Innovation in the Arts, formerly the Music Technology Center, was created in 1995 to provide music students with opportunities to learn about the application of technology in music composition, production and performance. In 2010, the Center moved to a new facility, which includes a record and mix room and a digital production studio all linked to the Willson black box theater, home for Juilliard's technology-driven performances. In 2012 the name was changed to the Center for Innovation in the Arts to reflect the increase in innovative and interdisciplinary activities among students in all three of Juilliard's Divisions.

Purpose

The Center for Innovation in the Arts recognizes that each generation has a unique place in history with its own stories to tell. It is our mission to provide students with the skills and opportunities to bring those stories, music, and dance to life and to help shape the emerging landscape of the performing arts.
Promotional Callouts
Future Stages

Future Stages is a class and interdisciplinary lab that explores innovative artistic practices used by artists working in diverse art forms and mediums. Participants design projects that feature emerging technologies such as interactive audio and visual media, AI-generated content, virtual environments, and interdisciplinary platforms. Selected projects are presented as part of InterArts, a program of interdisciplinary and multimedia experiences, or Beyond the Machine, a series of electro-acoustic concerts at Juilliard.

InterArts @ Juilliard

Launched in 1995, InterArts provides young artists with the skills and support to develop experimental theatrical and time-based experiences. InterArts events feature works created by advanced students and alumni in music, drama, and dance, developed in collaboration with designers and performing-arts technologists.
Promotional Callouts
Beyond the Machine

Beyond the Machine is a series of music concerts featuring original compositions by Juilliard students and established composers who work on diverse music technology platforms. Launched in 2001, Beyond the Machine has received critical acclaim from the New York Times, the Wall Street Journal, and Musical America for innovative programming.

Creating and Performing With Technology

The Center for Innovation in the Arts offers a series of classes that provide students with the skills needed to compose, produce, and perform with new technologies. Classes include introductory and advanced work with various digital audio workstations and interactive technologies including Logic Pro, Ableton, and Max MSP.
Promotional Callouts
Art of the Score

The Center offers a two-semester program that provides composers with opportunities to collaborate with directors of film, television, animation, and new forms of visual and interactive media. Selected projects are presented as part of Art of the Score, a program of short films and visual media from around the world featuring original music by Juilliard students.

Faculty and Staff

Edward Bilous, Director
William Fastenow, Director of Technology
Daniel Freeman, Faculty
Mari Kimura, Faculty
Nathan Prillaman, Faculty, Program Coordinator
Mosa Tsay, Manager, Performance Activities
Marco Sabatini, Department Assistant
Katie Jenkins, Art of the Score Coordinator