Recently I was looking through the video archive of my classes New Dances history.
For me New Dances holds both wonderful and frustrating memories. Each fall, four choreographers are given free rein to create a group work on each year of the Dance Division. My class has worked with Helen Simoneau, Katarzyna Skarpetowska, Roy Assaf, and now Stefanie Batten Bland. Each process pushes us to learn how to adapt to a creative ethos, to deal with our strengths and weaknesses, and to work with 24 other diverse bodies and egos. Looking back at our past New Dances I was struck by the variety of works we had danced, as well as the growth of my class as a whole.
Our first New Dances experience was with Helen Simoneau. Helen is a calm and calculated presence, yet she is meticulous in the craft of choreography, and this showed in the rich intricacy and the animalistic like way that movement ripples through the group. She used material choreographed solely by us. Sometimes our phrases of movement remained in our domain, and other times the phrases were set on other groups of dancers, or adapted. This taught me a lot about the importance of bringing my own voice to a process. In this case the most fruitful way to become part of the New Dances process was to create your own opportunities by creating movement which was authentic and unique to you. I also learned about the need to detach from my choreographed phrase and allow the choreographer to edit and at times completely dismantle my steps, and to cancel the ambition which comes with performing. Helen insisted on a natural, controlled, and less presentational demeanor. My class was thus ushered into Juilliard with one of the most professional and mature New Dances that I have seen at Juilliard.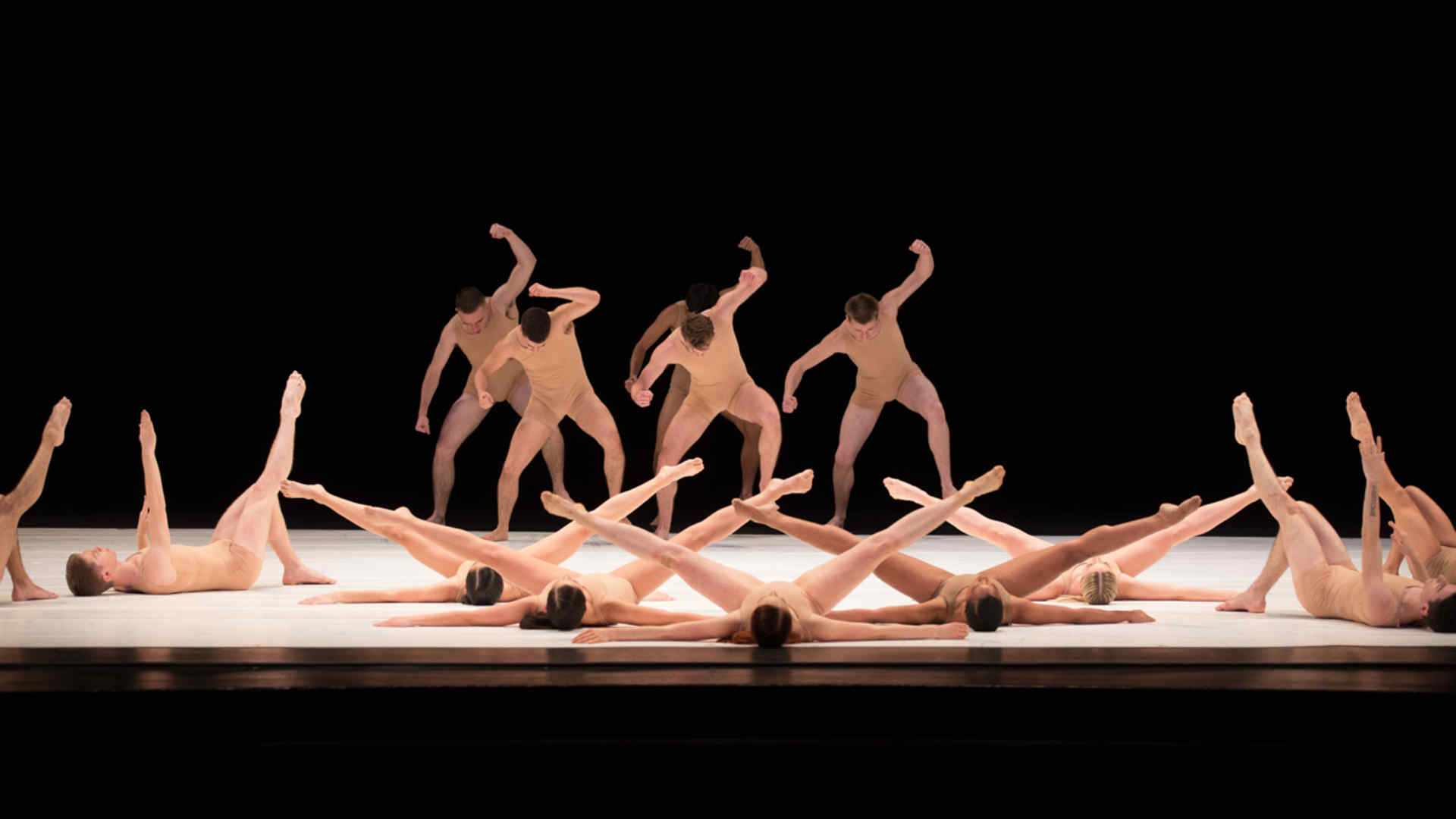 Skip forward to 2018. My class is once again immersed in a process with a new choreographer and a new set of challenges. This time we are working with Stefanie Batten Bland, who works in physical theater with a strong use of materials and props. She is a captivating, witty, and charismatic choreographer. My class watched in awe as she threw herself around on one of our prop tables to demonstrate the kind of abandon she wanted us to instill in our movement—and she was eight months pregnant at the time. This New Dances process is really unique for a number of reasons:
My class of 24 is split in two and double cast.
The entire piece is based on a set of tasks, or more like a recipe. Thus the two casts don't actually do any of the same steps. The dance is structured by landmarks, the rest is up to us to make choices about.
We started New Dance rehearsals in September, took all of October off, and returned to rehearsals in November for a December 7 premiere date. Usually the process is uninterrupted and begins in October. We started early because Stefanie had her baby at the end of October. So not only did she create a new piece in the last few months, but also a new life!
Lastly our performance begins in the lobby during intermission, and transitions onto the stage for the final act of New Dances. Usually the curtain comes up and down on dancers safely separate from the audience- not this year!
This performance of new dances will also mark the final time that my class will perform together in the same work.