Mishael Eusebio, a fourth-year Canadian tenor, tells us about his unique high school in Toronto, his early years in the Philippines, and cultural differences between Canada and the U.S. (they exist!).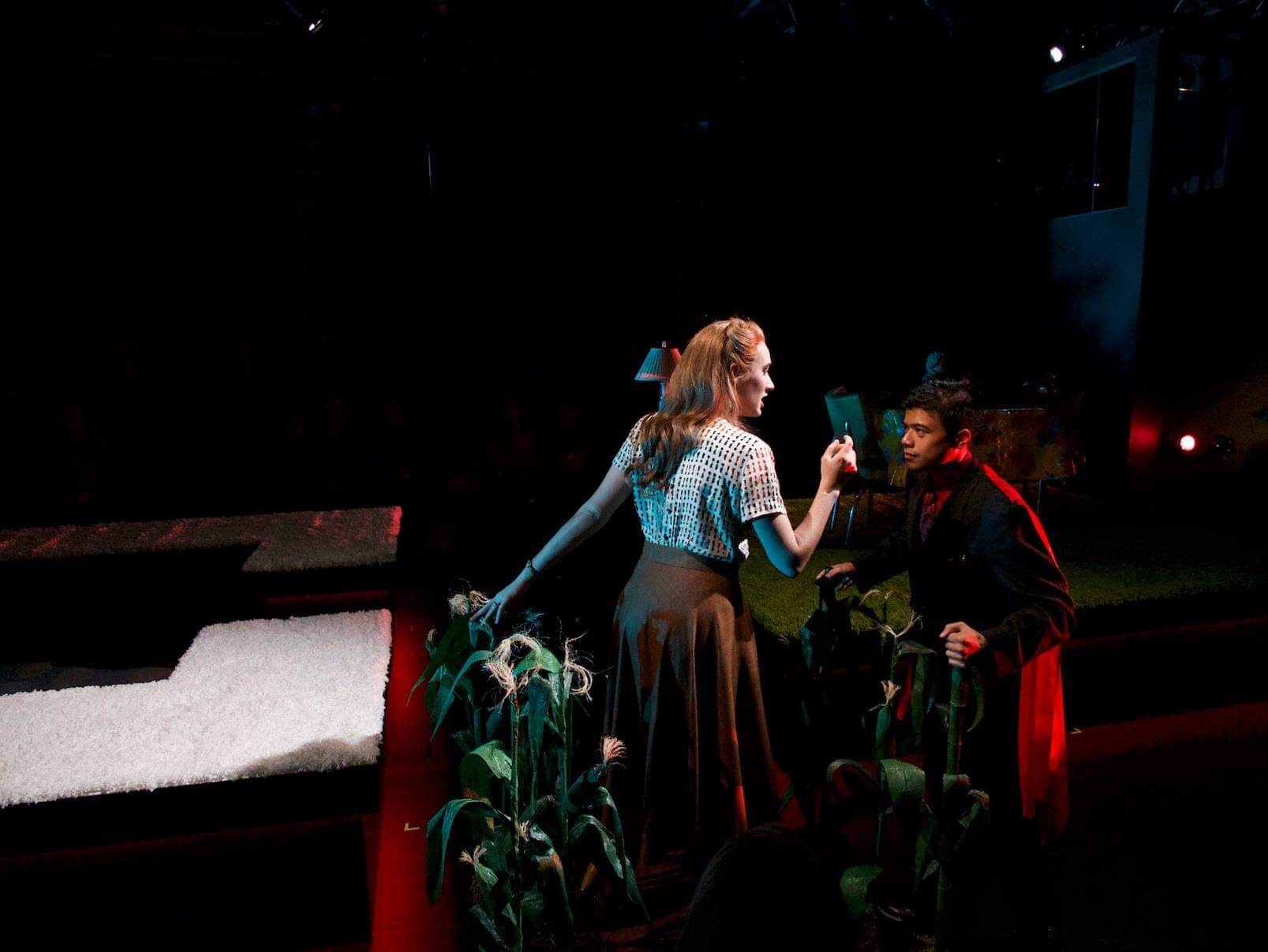 When was the first time you really got involved with vocal arts?
Being Filipino-Canadian has its perks. Filipinos love to sing — it's our national pastime. Every family get-together will always involve a karaoke machine (every Filipino household seems to have one, haha) and singing our hearts out until 5 in the morning. My earliest memory of singing anything was stealing the mic from my cousin Christian at the tender age of 4. I guess the first time I really got involved with vocal arts was when I had just turned 16. I had been blessed with a voice teacher with whom my school was affiliated. And then I sang Valjean for my school's musical. It was seven shows and two were at the Isabel Bader Theater. It was a huge thing because we were really big in the show choir scene in Canada. Global Television and TVO had done a documentary about our school about our journey to show choir (which won a Canadian Screen Award, sort of like the Canadian Emmys). I won top male vocalist that year (check out Mish here) and my show choir also sang on national television (view the performance here).
You lived in the Philippines until you were 8 years old, and then moved to Canada. How did that move shape your life and music?
It's so strange in that even though I lived in the Philippines for the first 8 years of my life, I recall very little. My parents raised me and my brothers speaking English, I went to an English-speaking school, and I came home and watched Nickelodeon and Cartoon Network. I think because of the language barrier, my parents really sheltered me and I didn't really leave the house other than to go to other family parties. I basically lived under a rock until we moved to Toronto. As far as I'm concerned my childhood started in second grade! Because I was raised mostly in Canada, my mindset often clashes with my parents who have made peace with the fact that there are just some cultural things I will never get. One thing that really relates to me is the opening scene in Crazy Rich Asians, when the mom tells the main character something along the lines of "You look Chinese, you speak Chinese, but you are not Chinese." I guess it's something every hyphenated-American/Canadian has to deal with.
Racism was never really an issue for me in Toronto. Instead of the cultural melting pot concept where you assimilate, Canada uses the term mosaic or fruitcake: people are expected to adopt Canadian culture as well as keep their own culture and share it with others. I want to say almost every school in Toronto has a multicultural day every year where there's an extra long lunch and booths of different countries with their national foods, and they play music or have performances. You kind of learn bits of every country's culture through osmosis growing up. Even the music! I love listening to Bollywood musicals and reggae from time to time because it was somehow always on TV.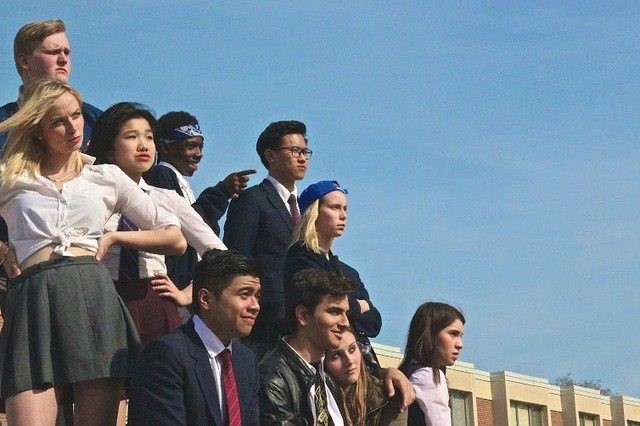 You went to a performing arts high school in Canada. How did that impact your experience at Juilliard?
My performing arts high school was not a regular performing arts high school. We meditated multiple times a day and did Qi Gong Exercises to keep ourselves going. Instead of sitting in a classroom to learn music, we were up on stage exploring the relationship between our body, spirit, the breath and the ground. Others in our performing arts program were regarded like family members. We even had a resident homeopath who would prescribe us herbal tinctures depending on our energies. Hippie commune? You tell me. Did it work? You bet it did.
Coming to Juilliard was a huge change for me. I wasn't used to sitting in class for so long! I also wasn't used to looking at music and the performing arts so academically. I was losing my groundedness, but I'm grateful for the shake-up in perspective. I have been finding a compromise between the holistic and the analytical sides of music and it has informed my practice not just in performance but also in life. Here's a musical that was written for our school that debuted at the Toronto Theatre Fringe Festival
What has been your favorite performance so far?
I got to play Pluto the villain in our undergrad opera, Orpheus in the Underworld. I was both the innocent angel and the God of the Underworld. Muahahahaha.
You were featured in the Los Angeles Times for a master class with Peter Sellars. What was that like?
Peter Sellars is a legend. I felt so nervous at first but he has this superpower of making you feel so safe on stage. It all felt like a blur because it, with no intention of hyperbole, felt like an out-of-body-experience
What is your favorite thing about New York City and what do you miss most about Canada?
My favorite part about NYC is that people are a lot more direct! People here are also a little bit more outspoken. So much about Canadian culture is about being nice and polite that sometimes what you want to say gets lost in translation and then you accidentally sound passive aggressive, and since I'm scatterbrained by nature it happens to me all. the. time. I remember the first day of international student orientation, all the Canadians huddled together and we were all like "Why do people say 'You're fine' after we apologize? Why don't they just apologize back? Is that like a passive-aggressive thing?'"
What I really miss about Canada is the multicultural celebration. You can't really talk about Toronto without mentioning our pride in being one of the most culturally diverse cities in the world. Our motto is "Diversity our strength." I guess I don't miss it as much thanks to Juilliard's OIA, which makes it a prerogative to celebrate different countries here at school. It makes me feel at home.
How does life in New York City compare with Toronto?
Life in Manhattan is absurdly convenient! Anything you need is within a walking distance or if you get lost, you can pretty much find your way back even though the MTA is as complicated and frustrating as dealing with taxes as an international student. Also New York has everything and will always be the first to do or have that cool thing you saw on Buzzfeed. And it'll probably take you less than an hour to get to it too.
You're a Resident Assistant (RA). How has being a student leader affected your Juilliard experience?
I love people and helping people is a huge passion of mine. Nothing makes me more fulfilled than being a part of the Juilliard student's nurturing here. I also love listening to people's problems and helping them find the answers within themselves. I won the Everybody's Therapist award at an RA end-of-the-year party — go figure. Being a student leader has kept me well rounded, especially in a place where everyone is laser-focused on their craft 24/7.
What do you hope to be doing in 5, 10 and 20 years from now?
In five years I hope to have a successful career in opera. Success is very subjective and so, my definition is within five years I'd like to get my foot in the door at least. Within 10 years I hope to have a moderately successful career. I'm not one to want a huge career, just one where I can still sing and pay rent. Within 20 years I could see myself going through a career change. I really love helping people with their problems and that could mean going back to school to become an actual licensed therapist.
I also love languages and I speak four! English is my first, Filipino my second, French my third, and Italian my fourth. Toronto doesn't have a lot of French, but I took 10 years of it in school. I was absolutely obsessed and just did a lot of advanced studies in French on my own. My sister-in-law is French Canadian so I get to parler beacoup. Italian is pretty easy to learn once you have a strong command of French. They're quite similar in vocabulary. I took two years of Italian and spent a summer in an Italian language school in Rome. I wanted to keep on going through the Columbia exchange program, but after taking the fluency test there I was only allowed to take graduate level Italian. As much as I love Italian, that would've been way too much work.
Do you have anything else you'd like to share?
If my entire life were to be summed up into one word, it would be "grateful." I don't know why that was something else I'd like to share about myself but I think about summing up my life in one word a lot. Haha.