This interview is adapted from the fall Dance Division alumni newsletter. The Alumni Office will be sending out division-specific newsletters throughout the year—be sure to send your contact information to [email protected] so you can be in the loop.
This fall, Amy Hall Garner (BFA '99, dance) has been back on campus creating the premiere that the first-years will give as part of New Dances, which opens December 11. In addition to Garner, the other New Dances choreographers are Jamar Roberts, Andrea Miller (BFA '04, dance), and Stephen Petronio. Alicia Graf Mack, director of the Dance Division, caught up with Garner recently.
How did you come to Juilliard?
I was born, raised, and introduced to dance in Huntsville, Alabama. My first time visiting New York City was in the summer of 1986 with my dance teacher for a dance convention held in Times Square. I felt the energy of the city and knew I had to dance. From that moment on I worked hard to ensure I would return to New York one day. I did, and graduated in 1999 under the leadership of Benjamin Harkarvy [director of the division 1990–2002].
What are you doing now with your career?
I've been very fortunate to create work in various genres of dance, whether for network television, regional theater, the concert stage, or personally coaching Beyoncé. It has been a blessing in my choreography to call upon the tools that I learned during my years at Juilliard and as a professional dancer. Currently, my focus has been choreographing work that utilizes my ballet background, receiving commissions for companies like ABT Studio Company, Ailey II, Collage Dance Collective, and Columbia Ballet Collaborative; and schools including the University of Oklahoma, Point Park University, Barnard College, and the University of the Arts. In August, I had the opportunity to gather dancers for SummerStage in New York City marking the debut of my group, Amy Hall Garner Dances. For the past several years, I have also been an adjunct professor at New York University's New Studio on Broadway at Tisch School of the Arts.
Being an artist and mother of a 3-year-old makes my days busy and fulfilling. I enter the studio with a different dynamic than before I became a mom. Navigating my passion and motherhood require me to be super organized and thoughtful when scheduling rehearsals. I cannot lie, it takes a village. Thank God I have the support of my family and friends.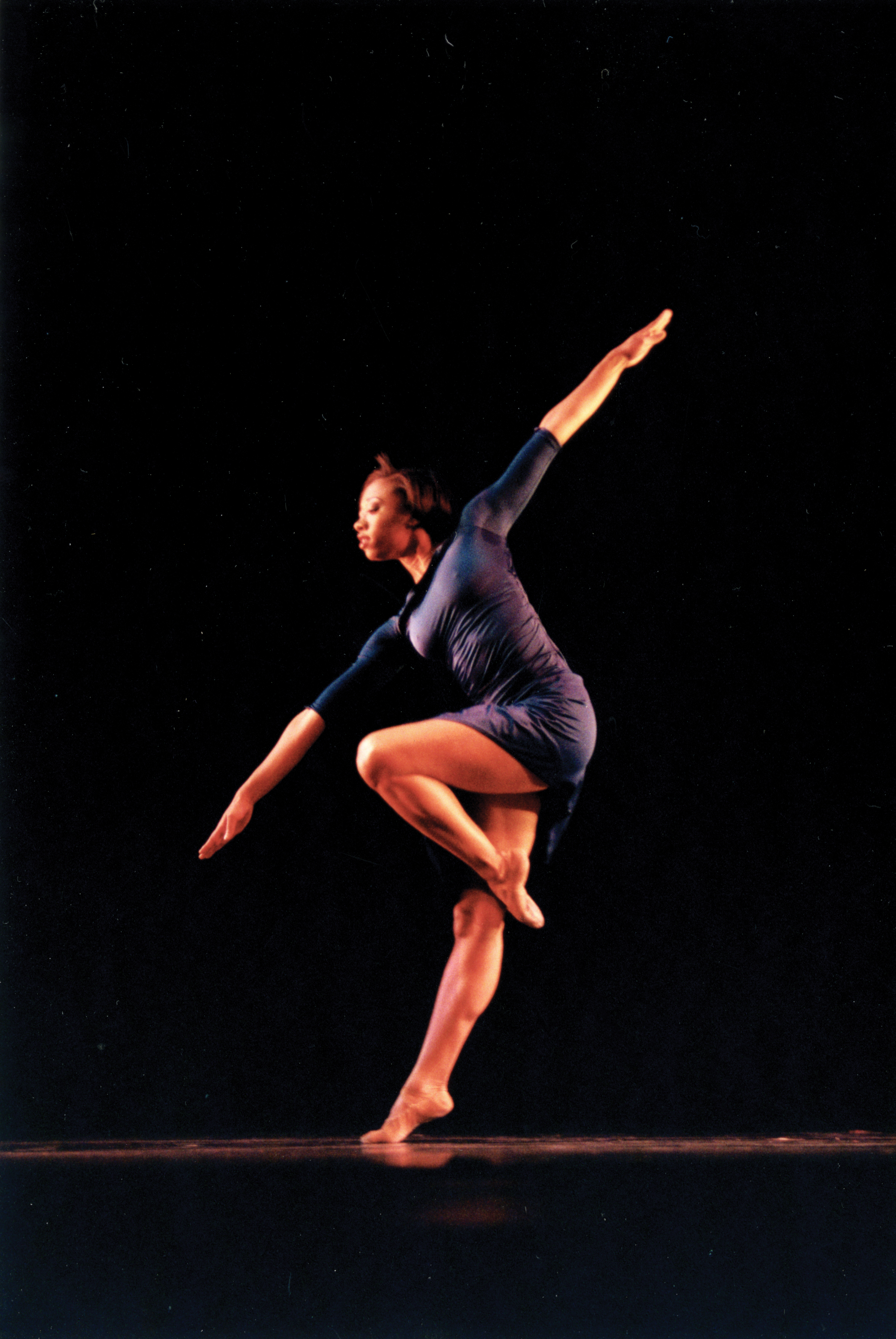 How has Juilliard made an impact on your life and work?
Juilliard made a profound change in my artistic life. Before Juilliard, I would never have thought of myself as a choreographer. My focus when entering was strictly on performance. The four-year syllabus that Mr. Harkarvy and the esteemed faculty composed not only changed the way I moved but also how I saw dance. Taking the required Composition I course my freshman year under Liz Keen and then observing Bessie Schonberg's classes opened my eyes and caused me to become more sophisticated and thorough, which are invaluable qualities for a choreographer. Juilliard gave me the necessary time to be exclusive with my craft. It gave me space to try new things.
I remember during the beginning of my senior year, Mr. Harkarvy suggested I collaborate with a writer to discuss my journey as a dancer. After several nights of talking and sharing in the dorm with Michael Develle Winn (Playwrights '99), he created a poem called I Am a Dancer. When I heard it, I immediately saw my movement layered within his rhythmic writing pattern. I created a solo for myself incorporating staging and choreography for Michael while he recited the poem. We presented it and Mr. Harkarvy had various notes and adjustments, which we made. We ended up performing that piece over and over throughout the year, even for my graduation performance. I didn't realize it at the time, but that was the beginning of my journey as a dance maker.
Juilliard is also where I met my artistic family. It's wonderful to see so many of us shaping, shifting, and supporting each other in the dance world. Those kinships made on the third floor definitely cultivated my artistry, but more importantly, they helped me become the person I am today.
Tell us about your work for New Dances.
I'm super excited to work with the class of 2023! This piece will speak to their freshness, their new found independence, but most importantly exercise their movement character and artistry. It's an honor to be "home" at my alma mater and create for New Dances.
Alicia Graf Mack is the director of the Dance Division