Voice Box
After three years off the air, So You Think You Can Dance, Fox's reality TV dance competition, made a comeback, and season 17 premiered in May 2022. The show's format features the audition process and callbacks as well as a competition portion, during which the top 12 finalists compete in a broad range of dance styles for viewers' votes. Fourth-year dancer Waverly Fredericks, a New York City native, made it to the top eight before being eliminated. He wrote about his experience for the Journal.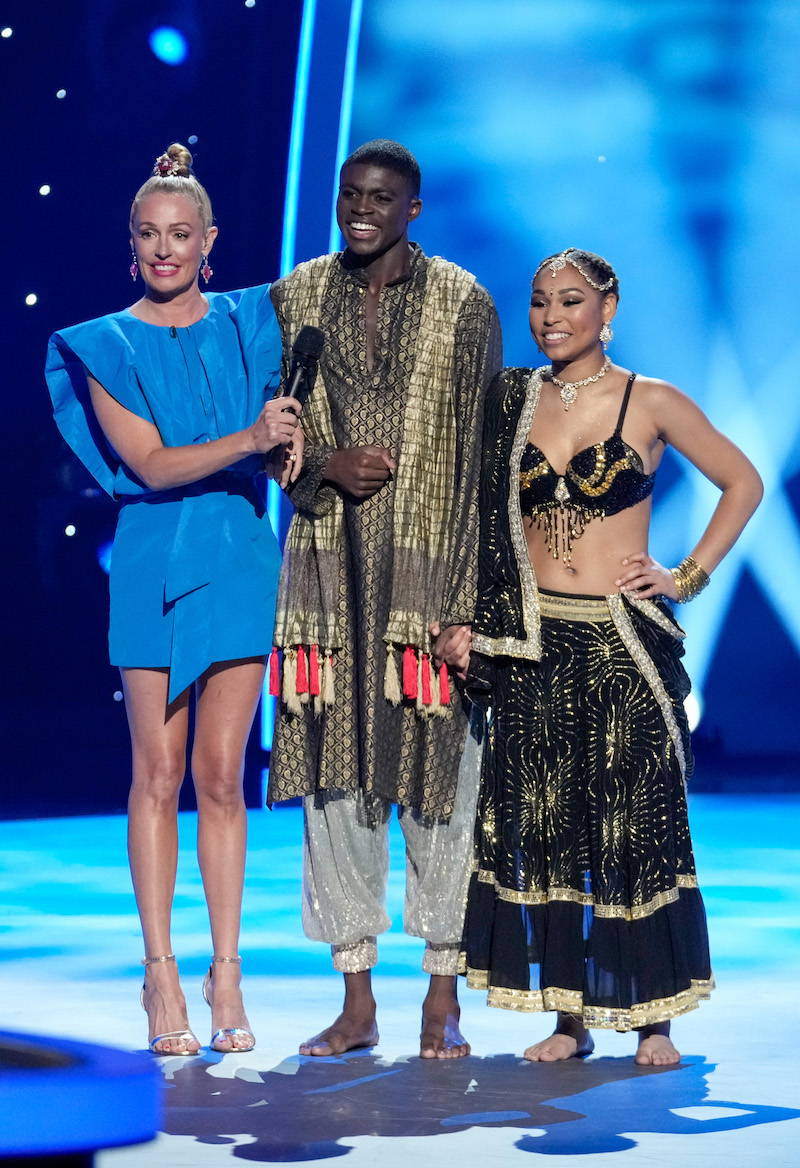 By Waverly Fredericks
Competing on So You Think You Can Dance was unforgettable. I grew up always being told that I should audition for the show, never imagining that years later I would be among season 17's top 12. I had gotten an email that the show was coming back and they wanted me to submit for it. I didn't have a solo prepared for the application, so I decided to submit the solo I did for Juilliard Dance's annual dance workshops. In my head, I was too "different" for the show, so I wasn't expecting to hear anything. Three days later I received a call from a producer at So You Think You Can Dance, who said that the producers loved my solo and that I had been put on the high priority list to audition. My first thought was, "Why me?" and after that call, the overwhelming feeling hit me like a tsunami. It started with a lot of questioning if this was even possible for me. I had given years of my training to the concert dance world and it felt daunting to go into the commercial dance world in such a major way—especially on a national television show, for millions to watch and nitpick every little thing I did.
Through the entire audition process, I felt like my brain was on overdrive because I was constantly absorbing everything around me. It was all very new. From the cameras in your face 24/7 to constant interviews in the middle of learning combinations on stage. Having to learn four different dance combinations in only one day was also a big challenge. Through all of that, I was able to remain calm and collected. I felt like my training at Juilliard has prepared me to stay grounded in high-pressure environments and to trust what my body and mind will produce. Every round I advanced through, I felt so proud of myself.
As happy and overjoyed as I was to have been cast in the show, I knew I had to focus and prepare for a whirlwind. I was so excited to move to Los Angeles for the summer to film. One thing the public might not realize is that since the season was pretaped, the show's usual schedule was cut by more than a half. We were doing 15-hour days of rehearsal for two episodes' worth of dance pieces, hours of interviews, and filmed a surplus of B-roll. I was mentally and physically exhausted by all I had put my body and mind through, but I knew that if I could get through this experience, I could get through anything. In the end, I met the most amazing people who I now get to call my family—and learned so much.
There are so many aspects of myself that have evolved throughout this experience. I've learned that you can't wait for an opportunity to come by and that sometimes you have to take or make your own opportunities. You only get one life, and one is enough if you live it right.