Les Arts Florissants brings a version of this performance—billed as Henry Purcell's The Fairy Queen—to Alice Tully Hall November 2. Click here to learn more.
By Joey Gertin
In August, Ian Debono (BFA '23, dance) and I traveled to France for Les Arts Florissants, Jardin de Voix. Each summer, conductor William Christie hosts this two-week baroque music festival in Thiré, a quaint town in the west of France. Musicians are invited to play in his world-famous gardens, and Baroque music fans come from around the world to enjoy the festivities. This year, for the first time, Juilliard dancers performed there.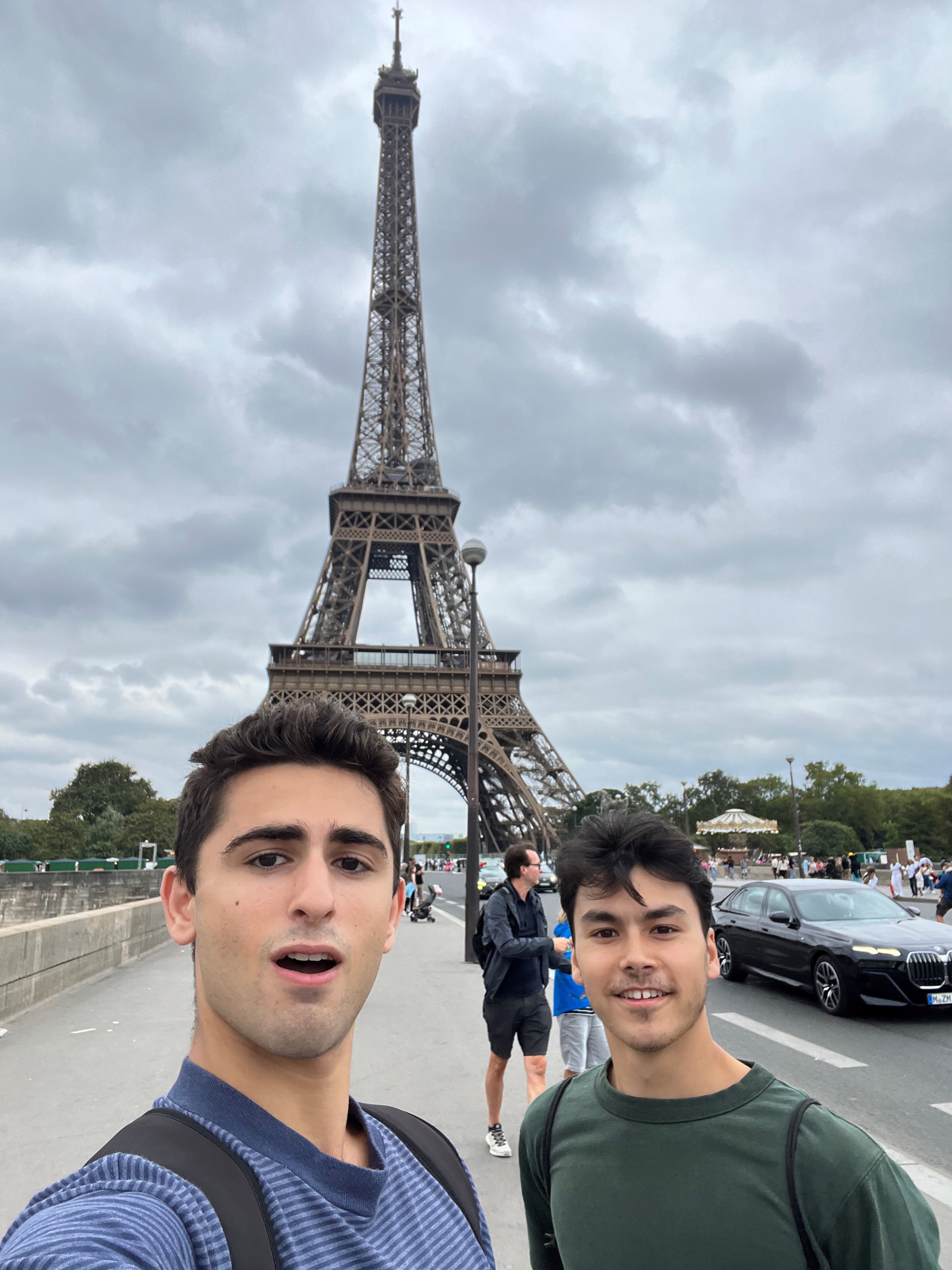 In the weeks leading up to the festival, Ian and I took part in the creation for Les Arts Florissants' new production of Henry Purcell's 1692 opera The Fairy Queen. We arrived curious and open, and we were warmly welcomed. Each morning, we worked with four beautiful French dancers from Compagnie Käfig, along with the choreographer Mourad Merzouki and his assistant, Rémi Autechaud. Rehearsals were lively and highly creative. The entire dance team spoke French with varying degrees of English, which required Ian and me (neither of us speak French) to always be on our toes and ready for anything asked of us. This was a challenging but altogether rewarding lesson for communicating in a creative space with artists from different backgrounds and experiences.
In the afternoons, we worked with opera singers as well. To witness and be in process with such passionate artists was beyond inspiring and refreshing. All the artists and administrators ate meals together; gradually the group became a cute and not so little family. Each day, we would work for many hours, maintaining the focus and drive required for reaching a product everyone could be satisfied with. It was a profound experience to work so intensely and then, at the end of the day, emerge in a town in which every corner looked like it was in a painting or vintage photograph. The balance of creating a show from scratch in a charmingly mysterious, foreign place was fascinating. I still find myself reflecting on how impactful this was as a young artist— to be immersed in creation within a place so much older and deeply rooted than myself. Traveling with a large ensemble and performing in Europe, all on the verge of entering my professional career, was incredibly valuable. I'll always look back on this experience fondly and remember how far it stretched me.
Joey Gertin is a fourth-year dancer