In Memoriam November 24, 1939-March 27, 2019
---
November 30, 2017—Friends and colleagues honor Lawrence Rhodes on his retirement from Juilliard, where he became artistic director of the Dance Division in 2002. He'll be feted at the last New Dances: 2017 performance.
Larry Rhodes is soft-spoken, but he expresses himself very directly. These two traits made it easy for me to work under him for 15 wonderful years. Larry was fair and offered advice to people when they needed it. He was not afraid to give compliments and encouragement. I loved that he let me teach my classes with total liberty. Because of his vast connections to the wide world of dance and his fantastic eye for talent, he was able to commission the best choreographers and repertoire as well as promote the careers of many young choreographers, including alumni. I feel immensely fortunate to have played my part in Larry's Dance Division. He made it so easy for me to work for him, to get to know him and to get to love him as a dear friend.
Alphonse Poulin (faculty 2000–15)
Dear Larry, It is 1967 and the Harkness Ballet performs in Honolulu—I am transfixed by the magnitude of your artistry, effortless technique, and riveting way of inhabiting the different ballets. Turns out performing was but one of your many gifts to dance! I've witnessed the sweep of your vision for curriculum and programming, dedicated mentorship, expansive professional network to assist the transition of graduates into the real world and, above all, your big heart. Under your stewardship, Juilliard received the most Princess Grace Awards for dance scholarship in the United States. Bravo for an extraordinary tenure.
Bonnie Oda Homsey ('71, dance), director, Los Angeles Dance Foundation, and chair of dance, the Princess Grace Foundation USA
Congratulations on your 15-year tenure! The Juilliard dance students are very fortunate to have your wealth of expertise and wisdom.
Helgi Tómasson, artistic director and principal choreographer, San Francisco Ballet
For Juilliard's centennial, I pitched Larry an idea for an evening-long dance to Steve Reich's ('61, composition) seminal Drumming to take place on a 2,500 square ft. ramp skewed at a significant incline (23 degrees give or take) to be constructed on and occupy the Peter Jay Sharp stage for six weeks—and utilizing the entire Juilliard dance department. To my alarm and delight, Larry said, "yes." Of the formal qualities and expertise that informed Larry's decision there are two unquantifiables that are often underappreciated and rarely mentioned—intuition and balls. What could have been a slippery slope for both the dancers and Larry, turned out pretty O.K. Thank you, Larry. I am forever grateful.
Choreographer Eliot Feld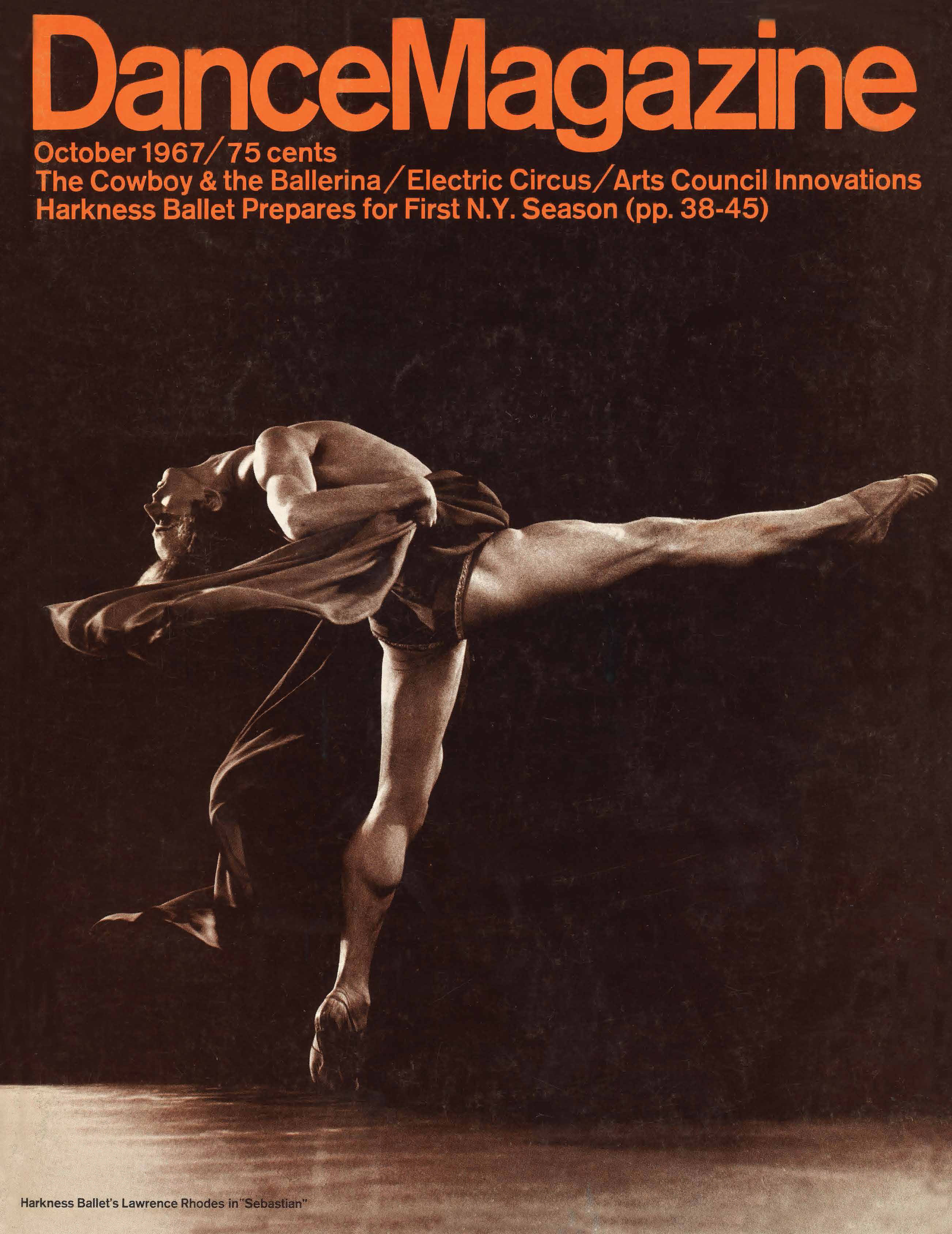 I count the inestimable Larry Rhodes among the handful of teachers who most impacted me. We got to know each other well at NYU Tisch School of the Arts, where Larry taught ballet classes and I was an MFA student. Through his expansive, and relaxed style of teaching; his delightfully surprising rhythms, musicality, and massaging use of the deep demi-plié in ballet combinations; his uncanny ability to give every student in class personal attention and encouragement; his inspiring technical demonstration; and his broadly inclusive personality, he forever changed my understanding of my own capabilities as a dancer. Larry had a brilliant national and international career before he got to NYU—including his astonishing run as principal dancer and artistic director of the Harkness Ballet—and he has had a brilliant national and international career since then, including his extraordinary tenure at Juilliard.
Joan Finkelstein, executive director, Harkness Foundation for Dance
Many years ago, Larry and I appeared on the same program of duets at Jacob's Pillow. I don't remember what any of us danced. What I do remember is sitting on the floor of the studio about to begin my warm-up for opening night and being transfixed by Larry—I had never seen anyone do a barre with such clarity, musicality, and beauty. Later that evening, Larry cooked for all of us—dancers, crew, family, and friends. It was a glorious meal full of taste and imagination. It is those skills of clarity, taste, and a great talent for cooking—this time with ideas—that Larry has brought to his leadership at Juilliard. The meal has been delicious!
Jane Kosminsky ('61, dance; faculty 1971–present)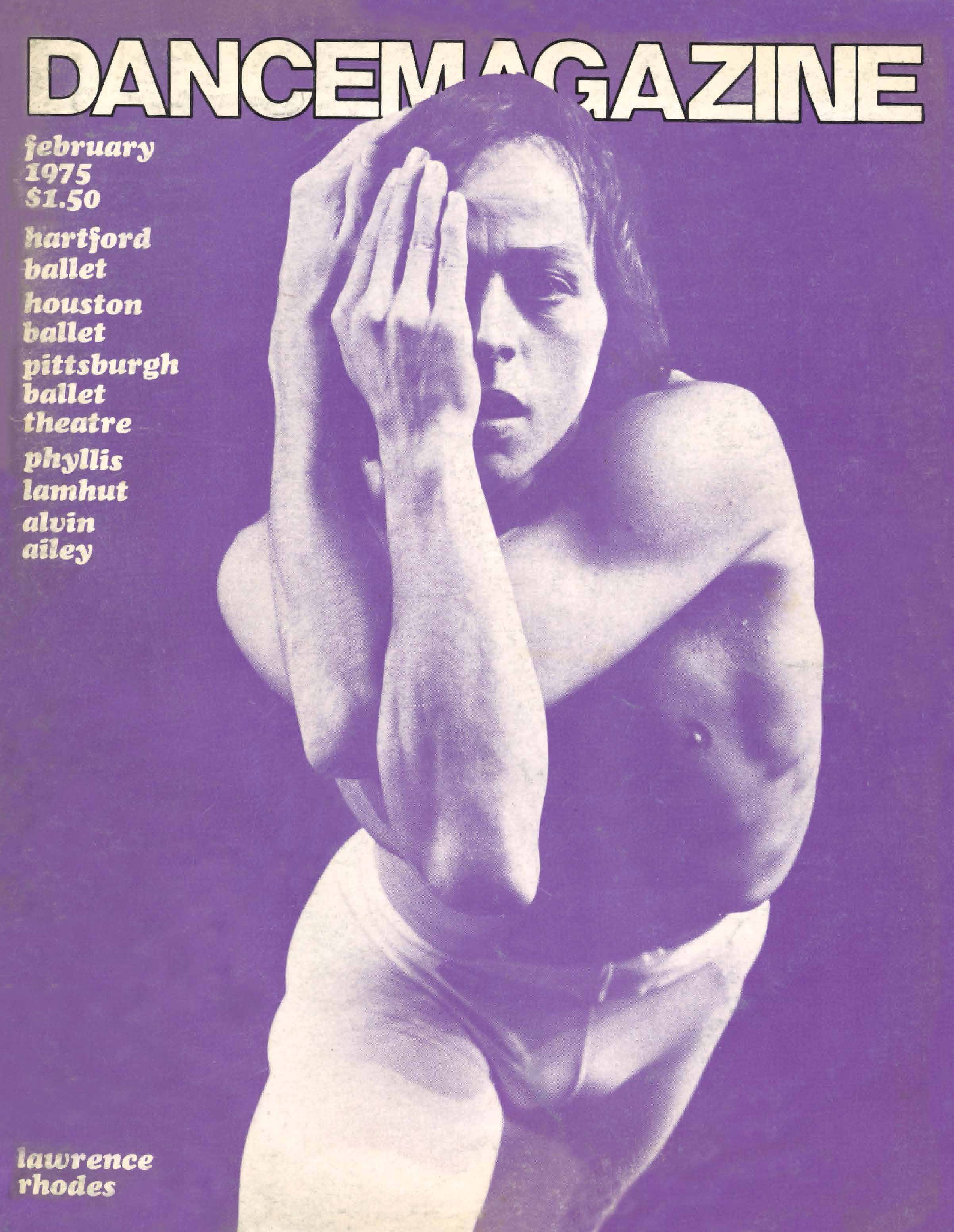 I have known Larry for well over 30 years as a colleague, friend, and fellow traveler and I can honestly say that he is unique in the clarity of his vision both artistically and educationally. He is a superb teacher, bringing artistry as well as immense technical knowledge to his students, and his ability to craft programs that are forward-thinking yet keep the best of the past have benefited every institution he has been a part of.
Kay Cummings, former chair, NYU Tisch Dance
Lawrence Rhodes was one of the foremost performers among an exceptional generation of American dancers. He came of age during the U.S. dance boom, a time when ballet achieved a formative American identity by drawing inspiration from tap's musicality, jazz dance's jagged sensuality, and modern dance's imploring expressionism. Larry, as we call him at Juilliard, has always loved all three forms, in part because he boldly embodied them during this transformative period in American ballet. Once I asked Larry for a video of his dancing to show my students. He gave me John Butler's After Eden (1966), created for him and his wife, the great Danish dancer Lone Isaksen. Larry's dancing of Adam after the Fall expressed a red-hot, raw emotion—the kind that taps into our notion of total abandonment. Yet amid that Dionysian passion, Larry never lost his fearsome technique—the kind where split-second calculations of the body's organization have been hyper honed. Larry's seamless turning and leaping, his beautiful lines and feet made his noble character entirely convincing, but his mercurial shifts in mood, visible suffering, and persistent love for his mate made him into a vision of us all. In the second half of his career, Larry provided young dancers with a complex blending of training that gave them the opportunity to transform into brave, contemporary artists, too. Under Lawrence Rhodes, Juilliard became a world-class dance institution, a privileged space for training and teaching—that, like his dancing, is inspirational.
Rachel Straus (faculty 2011-18)
Larry is an excellent director and teacher—one of the best I ever had. Larry began tap dancing at age 9 and discovered ballet when he was 14. Larry is also an enlightened soul [with] an incredible passion for dance and a passion for life. He taught me a lot of big lessons in my dance career, and to say he gave me a kick in the ass would be an understatement. It was Larry who gave me the push I needed to go become a professional.
Choreographer Armando Braswell (BFA '06, dance); excerpted from an interview with Rhodes that can be found at Braswell's blog, Interview en l'air
Someone once described Larry to me as "a dancer's dancer," a person whose unique movement quality and rare expressivity as a performer left a vivid impression on the artists who had the privilege to see him on stage and in the studio. Larry's legacy extends far beyond his skill and gift as a performer, for even after his career on stage, he continued to hone and expand his talents as a great master teacher, curator of dance programming, and straight-talking mentor for a generation of dancers and choreographers. Other dance institutions worldwide now look to emulate what Larry has created at Juilliard. His clear aesthetic vision, sage artistic advice, and profound influence on a generation of educators, choreographers, and performers have reshaped the dance world.
Jeff Edwards (faculty 2012–present)
Larry, because of your leadership, schools like ours continue to strive toward excellence, and dance programs nationwide are better for it. I consider myself one of the lucky ones who has known you long before your 15 years at Juilliard. Steve Jobs said, "Leadership is inspiring people to do things they never thought they could." Thank you for playing such a vital role in so many students' lives, Larry, and thank you for pushing students to achieve what they didn't always believe they could!
Lily Cabatu Weiss, executive director, Dallas Arts District
I accompanied a lot of Larry Rhodes's ballet classes. His big heart made students and me always happy and full of enthusiasm. I admire his work and would like to offer him a big thank you for being in my artistic life here.
Vladimir Shinov (dance accompanist 1984–present)
I have much love, appreciation, and gratitude for Larry. His conduct was very instrumental when I was in the beginning of my choreographic career. In 1986 he trusted me with his students at NYU and allowed me one of the most important process as a choreographer while working on Tabula Rasa. We continued to collaborate when he was the artistic director of Grands Ballets Canadiens and at Juilliard. Larry was always extremely generous. With his great wisdom and vast knowledge he taught me about many aspects of dance and life.
Ohad Naharin ('77, dance), choreographer
To make a gift in Larry's memory, please visit giving.juilliard.edu or call (212) 799-5000, ext. 278. You may also send a check payable to The Juilliard School, 60 Lincoln Center Plaza, New York, NY 10023.