I run the risk of bragging by saying this, but I consider myself proficient in managing my time and getting tasks done in the time I have set myself to accomplish them.
Even in my second year, my most harrowing period in the Juilliard Drama training program, which coincided with my dealing with bedbugs in my first-ever New York City apartment, I was able to stay on top of my work even under extremely stressful circumstances. I was dealing with living away from family as well as living away from campus for the first time while trying to coordinate with a terrible landlord and uncooperative roommates, and washing all of my clothes in the laundromat around the corner from my apartment, a sixth-floor walk-up. As I was dealing with all of that, I managed to show up for all of my classes and even come prepared for each scene study class. After I got through that experience, I have managed to meal prep every Sunday and contribute to the maintenance of my household even with a 9am-10pm schedule. I consider myself a credible authority in giving advice about managing deadlines.
Look Ahead
I like to look at my schedule a week in advance, so I can plan my life accordingly. That allows me to find chunks of free time in which I can do grocery shopping and laundry as well as cooking. Apart from my domestic and personal duties, planning a week in advance allows me to see if there are deadlines that are going to be due at the same time. For example, two weeks ago, my Juilliard Admissions blog post and my Juilliard Journal interview with the director of Into the Woods were both due on the same day (October 29). Since I am balancing these extra work-study tasks I've taken on top of my rehearsals for Into the Woods, I took it upon myself to submit my Juilliard blog early so that I can get that out of the way and use the weekend to transcribe and edit my article for the Juilliard Journal.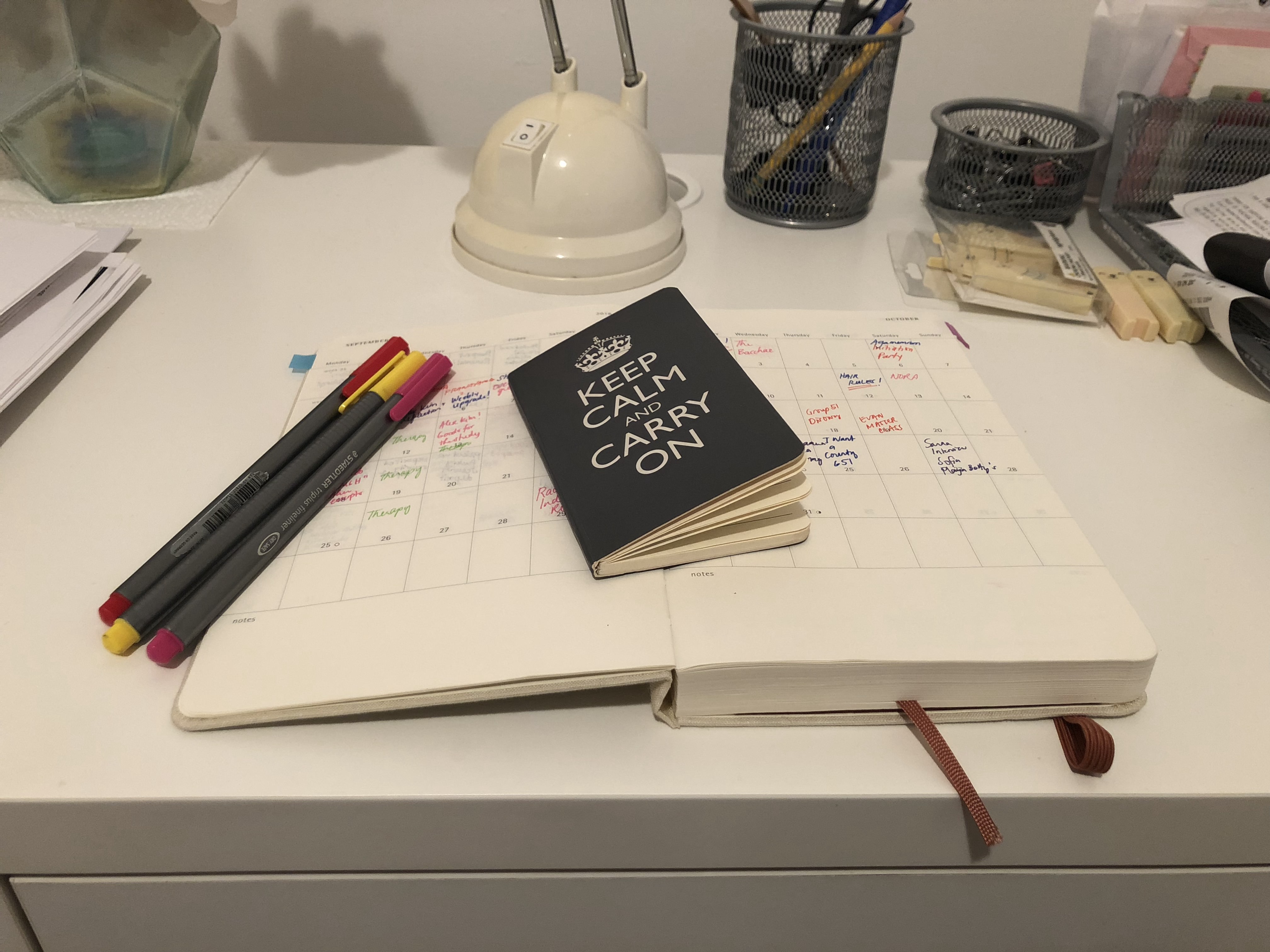 Begin early and work in small chunks
I don't like procrastinating. I feel that I would be undermining my potential if I did that, knowing that I have already developed a strong work ethic and process. If I know that I am going to be in a play, I ask for a script way in advance and read way in advance so that I have time to dream about it. In my interview with Into the Woods director Sarna Lapine, she said, "There is no substitute for time." I agree with her wholeheartedly. I like to begin early so I can take it slow, work in small chunks, and give things time to percolate. Through this process, I allow time for other things and give each of my projects breathing room instead of going full-out with one thing all the time.
Weed out the unnecessary
There are so many causes for distraction nowadays. My phone can be rabbit hole if I don't use it mindfully. My Reminders app is listed with my priorities, so that when I do have a chunk of free time, I have something to check on to see what I need to do first. If I didn't have this practice, I would use that time to check my social media, which doesn't really make me happy most of the time.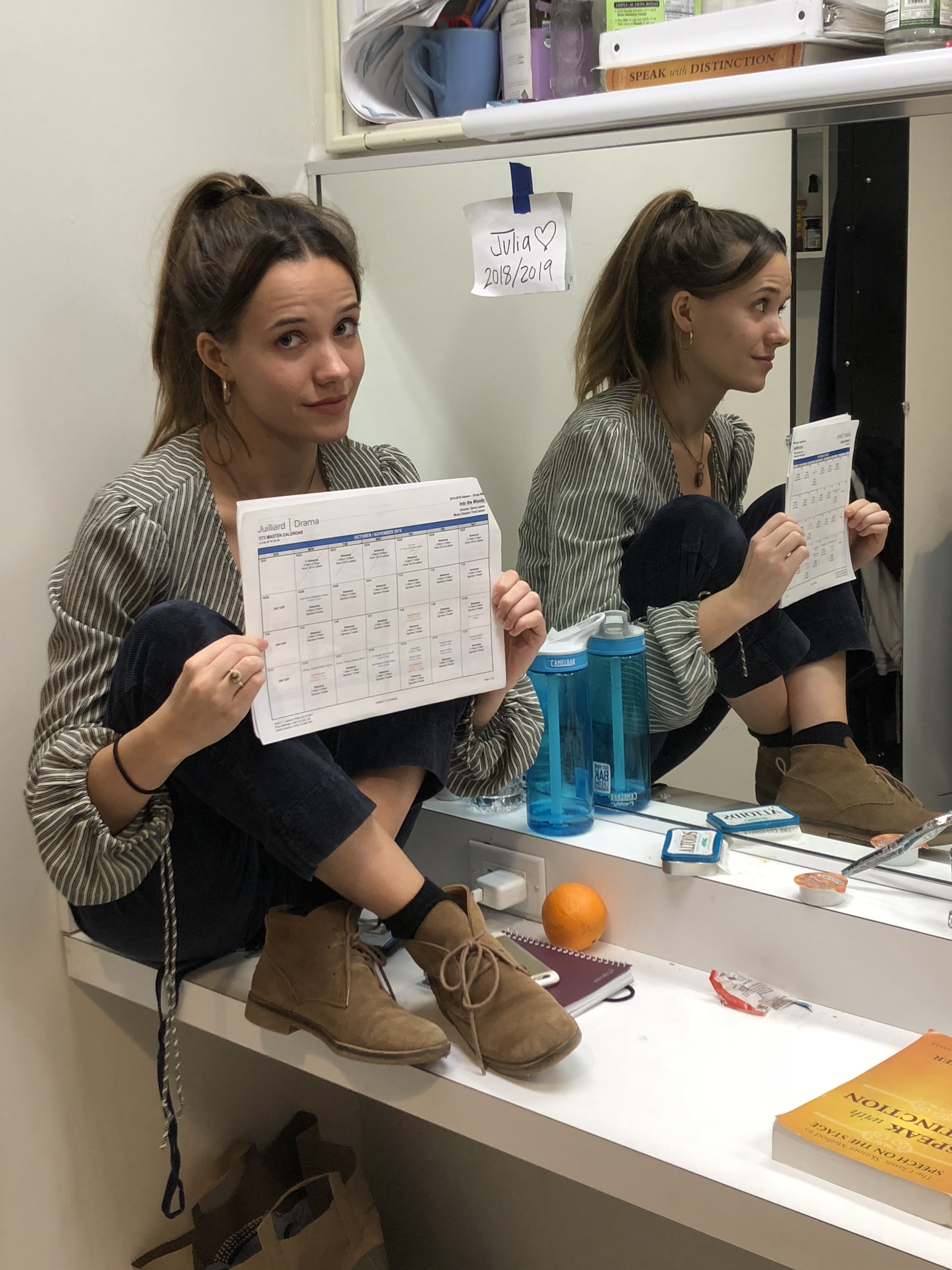 Set time limits
Setting time limits for each task in a day allows me to accomplish a variety of more things rather than allow one thing to take up my entire afternoon. Like I said, I like to look ahead, begin early, and work in small chunks. For example, to write this blog, I set myself a timer of 10 minutes. In that 10 minutes, I try to write nonstop without editing or checking my phone and then see how many words I can come up with in that chunk of time. When that 10 minutes is over, I can either choose to read what I have written, or in the cases when I happen to arrive home at 11pm ffrom rehearsal, I simply call it a day and sleep after the 10-minute writing exercise is over. Since I began early, I don't have to cram 800 words in a single evening. I can take the task up again the following day.
I have not always been this efficient. It's something I have learned through the years, figuring out what works for me. There are periods and phases (i.e. summers) when I am less rigorous with myself. But when I am within the training context, I need to manage my time wisely so I can maximize my experience.
Reinga De Vera
Juilliard Drama Group 48
Quezon City, Philippines