Ode to Mme. Longy
I loved seeing the photos and story about the old building (Spring 2020 Journal), where I was a trumpet student of William Vacchiano ('35, trumpet; faculty 1935–2002). I had studied ear training with Mme. (Renée) Longy (faculty 1963–79) privately when she was on the faculty of the University of Miami, just before she began teaching at Juilliard. Happily, since I knew her system, I went right into the fourth-year class when I arrived. Mme. Longy had also been a dear friend of my mother, the violinist Joan Field. Many years later, I wrote this poem in tribute to this remarkable and venerable pedagogue. I think that those who were lucky enough to have experienced her classes and life in the old building might enjoy the glimpse back.
Charles S. Reskin (BM '68, trumpet)
President, South Florida Musicians Association, Local 655, AFM
Do you have a memory to share? Write to us at [email protected].
---
Madame Longy's Ear Training Class (Juilliard, 1964)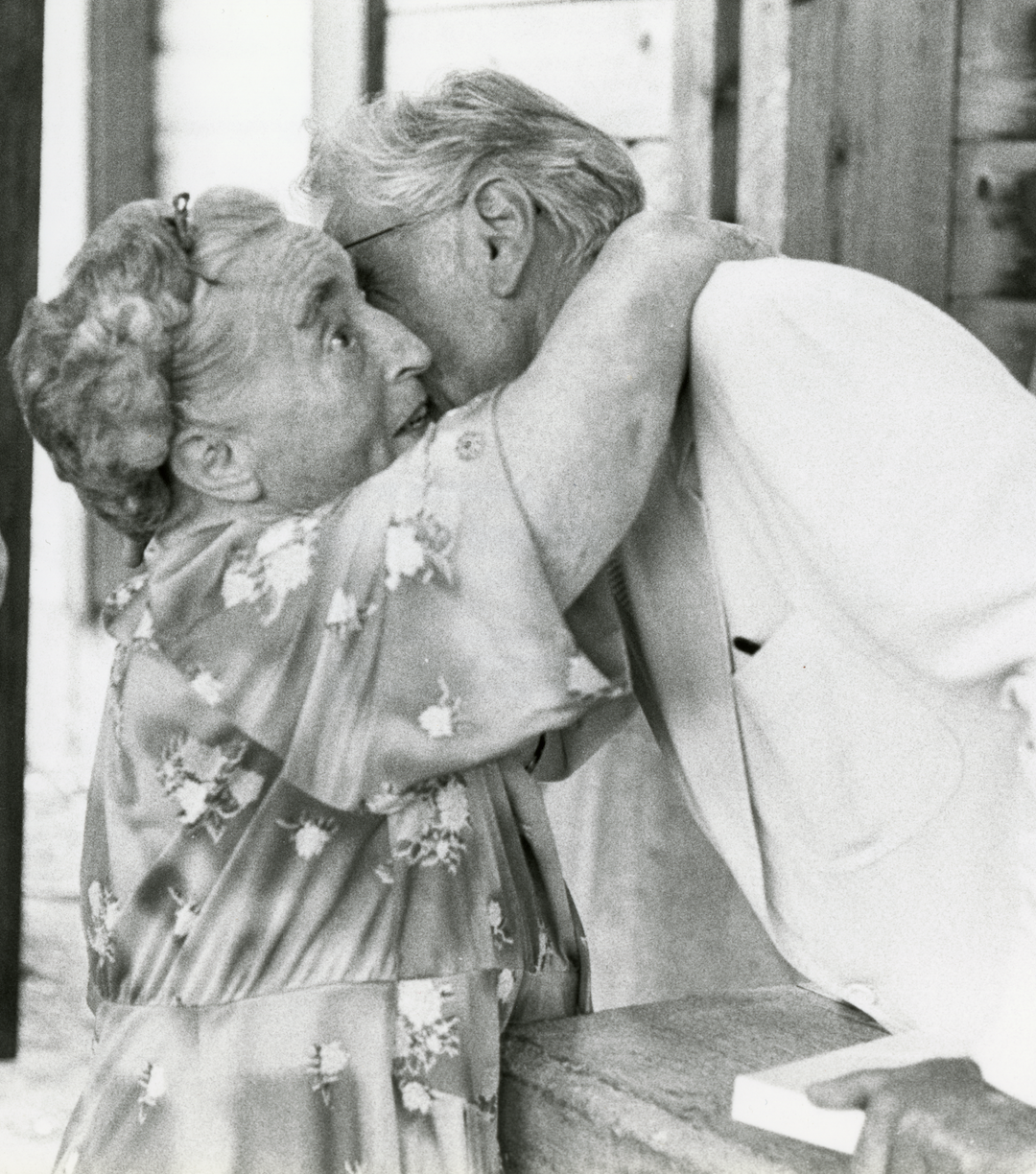 "Where are you, Mr. Reskin? Would you go to the piano, please?"
Madame Renée Longy Miquelle glanced up in brief acknowledgment
as I rose in compliance, poker-faced and resigned;
Beyond the iron-grilled street-level windows
a crisp blue autumn sky beckoned hopelessly.
Behind her oaken desk she sat, like Mt. St. Helens,
or perhaps a female Bodhidharma with the sniffles.
With eyes now cast down through wired half-glasses,
her flabby freckled forearm quivering as its pudgy hand inscrutably scribbled,
the left already beating the tempo for my sight-reading exercise.
As her palm precisely pummeled the surface of the desk
those heavy cloisonné earrings threatened to dance right through
that last millimeter of their stretched and weathered lobes.
I don't know why I noticed these things,
considering that I was about to die.
Spread open before me on the piano desk,
her infamous black notebook dared me to decipher its minute characters;
I strained to read the speck-like notes,
wondering how anal-retentive she must be
to grudge the world a few more micrograms of ink.
"You will play the top and bottom lines and solfège the middle one, please ..."
And I watched my hands grope nervously for the starting notes,
like a child deciding whether to steal a cookie;
my eyeballs straining to make sense of the triple-staved nightmare:
soprano clef on the top staff; alto in the middle; bass clef on the bottom.
As her right hand breezily continued to write,
her left drubbed on relentlessly,
like the beat of some monstrous heart;
like the Crucifixion hammer;
like the cadence of the coxswain on a galley from Hell,
At once her Gallic voice shot yet another bolt
of terror through my chest;
"Ready, (beat), go!" it demanded, each word accompanied
by the slap of her fleshy truncheon on the desktop.
I was not even offered a last cigarette.
She continued writing and thumping as I croaked and stumbled my way 
through the mine field of symbols.
"Mi, fa, mi, sol, si, si, do, la-" 
"A-flat, Mr. Reskin!"
She had no need to follow the exercises—she had written them herself.
On I bumbled, almost cross-eyed, just a few more measures ...
"What is the note in your right hand?"
"Uh, B-natural, Madame."
"Then why did you play A?"
The question was rhetorical, of course, to emphasize my lack of diligence.
After another decade, by some happy cosmic chance, I finished.
"Hmph," said Madame, still writing, "that was not so good, was it?"
Flushing, I could feel the emanations of pity and relief
oozing from my classmates, and above all, gratitude—
that I had set the bar so low for them.
Now, forty years and lifetimes later I picture her sunny smile after class,
the harpy vanquished, just an old redheaded French girl,
colleague of Boulanger, teacher of Bernstein;
asthmatic bodhisattva, great heart and possible inventor of tough love—
By God, I can still solfège my old assignments, note for note!