By Kevin Filipski
With accessibility taking center stage, audiences that otherwise might not be able to attend performances are now having opportunities to do so. This fall, Juilliard offers its first relaxed performance with a special presentation of New Dances: Edition 2023 on December 8. As Dan Stokes, director of Juilliard's Office of Academic Support and Disability Services, notes, "We were overdue to become as inclusive as possible and meet more of our patrons' needs."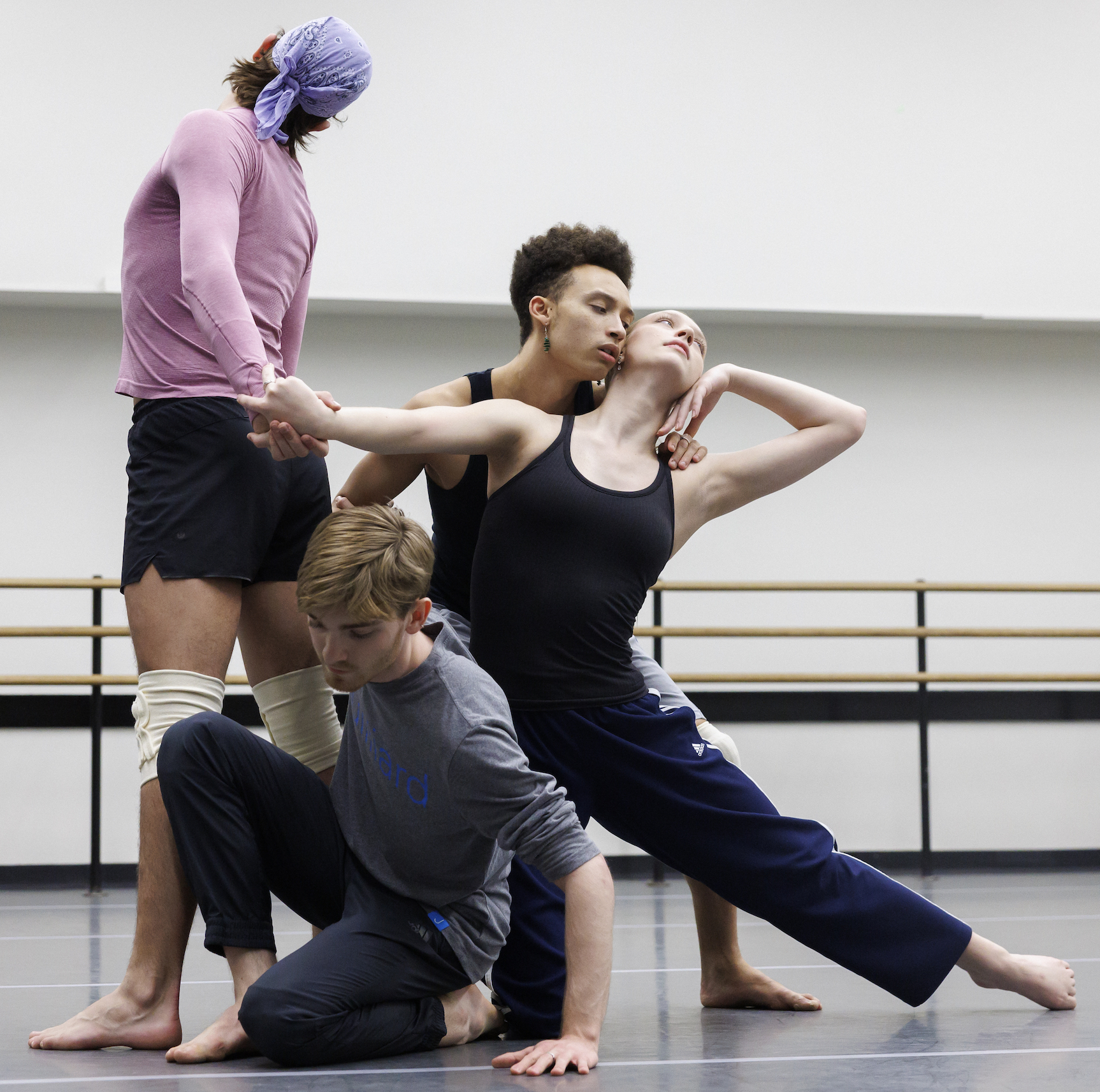 What is a relaxed performance? It's one that all audience members can attend but has been specifically designed for people with autism or sensory, communication, or learning difficulties along with neurodivergent patrons and those families who have small children. Since some of these audience members might not respond positively to what might occur during a regularly scheduled performance, a relaxed performance modifies certain parts—like muffling the sound or softening the lights—to allow them to enjoy it.
"Relaxed performances take a more inclusive approach from start to finish," Stokes says. "They allow audience members to coexist in the performance space. The usual protocols when one attends a live event—staying quiet, staying in your seat, the lights go down at the start—don't apply. In short, it's all about being more considerate to our audiences."
New Dances: Edition 2023 (see below) features a quartet of distinguished choreographers who create original works for and with each undergraduate dance class with original music performed by students and alumni. The first two of the four world-premiere works—by choreographers Lauren Lovette and Hope Boykin—will be presented during the New Dances relaxed performance.
"For me, the most exciting aspect of New Dances is witnessing our young artists experiencing unique creative processes with highly regarded professionals and celebrating what they create together," Alicia Graf Mack, the dean and director of the Dance Division, says. "And with our first relaxed performance, I am excited to expand our reach to inspire more audience members through the art of dance."
After New Dances, the Music Division will host its first relaxed performance—of harp, cello, piano, and guitar music—on December 16 in Morse Hall, and the Drama Division is slated to host a relaxed performance later in the school year.
"It is our first time stepping into this arena, so to speak, and we are always thinking about what can we do that's reasonable that has the desired impact for our audiences," Stokes says. "We think about having more accessibility improvements in our theaters and other spaces in the future, and we are always considering our options. We put on more than 700 performances on campus each year, so we are starting out small to make this as smooth a process as possible. Relaxed performances are just one step on the road to Juilliard being more mindful and inclusive."
Kevin Filipski is Juilliard's program editor
A version of this article also appears in the November Playbill and appears here by permission
For more information on upcoming relaxed performances, go to juilliard.edu/calendar and filter "relaxed performances"
New Dances: Edition 2023
At this annual event, leading choreographers create works for each class of dancers, with music performed by students and alums.
First-Years Choreographed by Lauren Lovette with music by doctoral student Alberta Khoury (BM '18, MM '19, guitar)
Second-Years Choreographed by Hope Boykin with music by Terence Blanchard
Third-Years Choreographed by Arnhold Creative Associate Raja Feather Kelly with music by Missy Mazzoli coached by Arnhold Creative Associate at Large Nadia Sirota (BM '04, MM '06, viola; Academy '08)
Fourth-Years Choreographed by Omar Román De Jesús with music by Philip Glass (Diploma '60, MS '62, composition) coached by Isaiah Thompson (BM '19, MM '20, jazz studies)